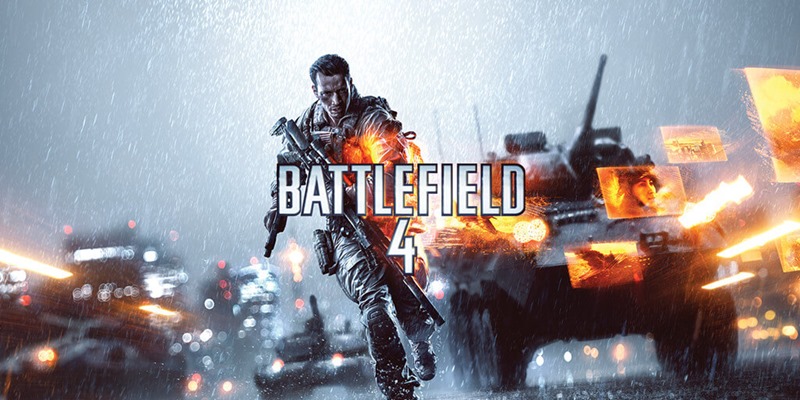 Back in May, EA announced that they'd be giving away Battlefield 4 DLC for the grand price of free. Over the past few months, they did just that. For limited bouts of time, all the expansions for the the shooter were available, one by one.
If you maybe missed any, or all of them, don't worry, EA have brought the promotion back (via Shacknews). This time however, they're not rationing out the DLC. It's all free AT THE SAME TIME!
Interestingly though, this promotion is only available on the Xbox 360, Xbox One, PlayStation 3, and PlayStation 4. So if you happen to have the shooter on a platform that rhymes with "tee fee", well, move along I suppose, there's nothing for you to see here I'm afraid (this'll change in the near future I hope). Here's what you can grab if you do happen to have a relevant console:
Dominate opposing squads across four new multiplayer maps that span the Chinese mainland. In addition to maps, this expansion contains one new multiplayer mode, more vehicles, and a variety of weapons, gadgets, and assignments.
Altai Range: Battle in small villages and on sprawling mountain ridges, either on-foot or while piloting vehicles.
Dragon Pass: This map features swampy terrain and riverside locales, making aquatic vehicles ideal for transport.
Silk Road: Fight across military outposts, sweeping sand dunes, and vast canyons.
Guilin Peaks: Engage in firefights through through networks of caves and atop giant stone formations.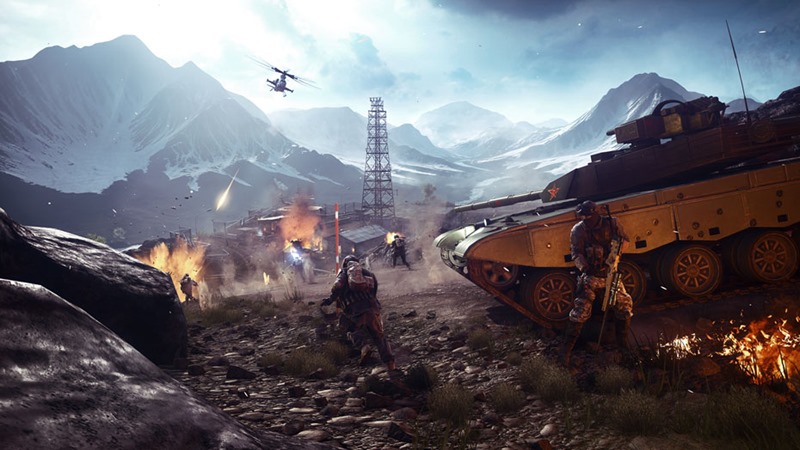 The theatre of war broadens with Battlefield 4 Dragon's Teeth. This expansion primarily focuses on infantry-based combat in urban settings, bringing with it four more maps, one additional multiplayer mode, and a variety of weapons, gadgets, and assignments.
The Pearl Market: Battle in narrow alleyways and across treacherous rooftops.
Sunken Dragon: Wage war across the water as you maneuver within a floating restaurant.
Lumphini Garden: Pilot speedy watercraft in canals, and fight on foot on grassy hills in this massive park.
Propaganda: Use the fallen monuments of past tyrants as cover.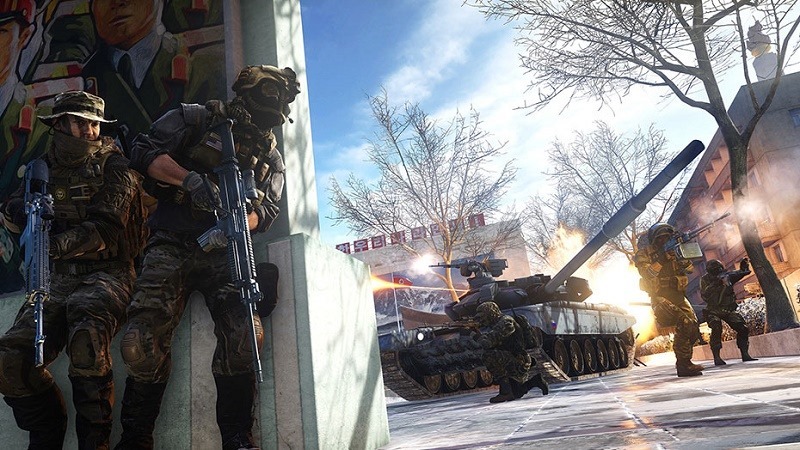 Final Stand moves the fight into the grand Russian wintry landscape as the war closes in on its epic conclusion. In an effort to change the tide of the war a Pan Asian Coalition starts to take form and experimental prototype weapons, vehicles and gadgets enter the Battlefield. Is this the final stand or the beginning of a long cold war?
Operation Whiteout: set in an HT-95 Levkov production facility and research centre in Siberia and, as the name suggests, there is intense snowfall.
Hammerhead: set on a snowy mountainous area where a submarine base as well as an XD-1 Accipiter testing facility are located.
Hangar 21: set in and around a secret military-hangar dug into a mountainside in Siberia, where a prototype Titan is being built. There are several military installations around the hangar.
Giants of Karelia: takes place in Karelia with rural villages, rivers and a secret military-research base, where prototype T-1battlewalkers are being constructed.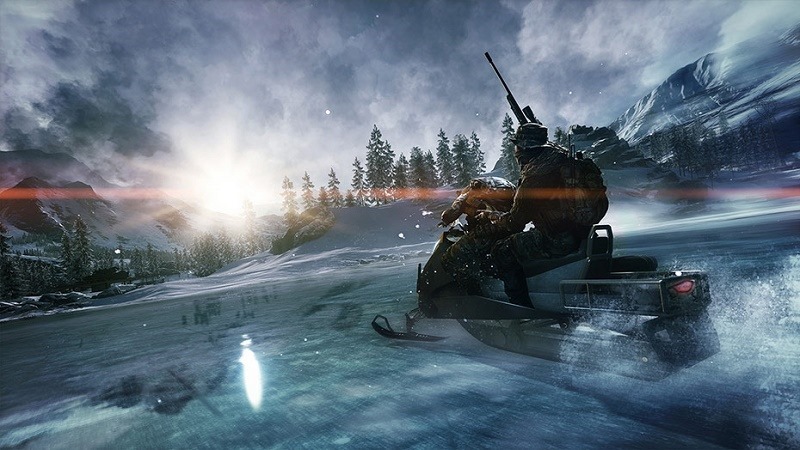 Take the fight to the seas in Naval Strike! The South China Sea sets the stage for intense aquatic action across four new maps
Lost Islands: Amidst the fishing villages of these tropical isles, a downed passenger plane makes a strategic staging area for conquest.
Nansha Strike: The largest ocean map in Battlefield history is the proving ground for your squad, as you battle both the enemy and choppy, stormy seas.
Wave Breaker: Shipping docks give scant cover as you rush between rocky islands, but you can lure your opponents into the hazard-filled naval base.
 Operation Mortar: Utilize your siege-breaking skills as you storm an abandoned cliff-side resort, and enjoy the vistas of your newly-captured HQ.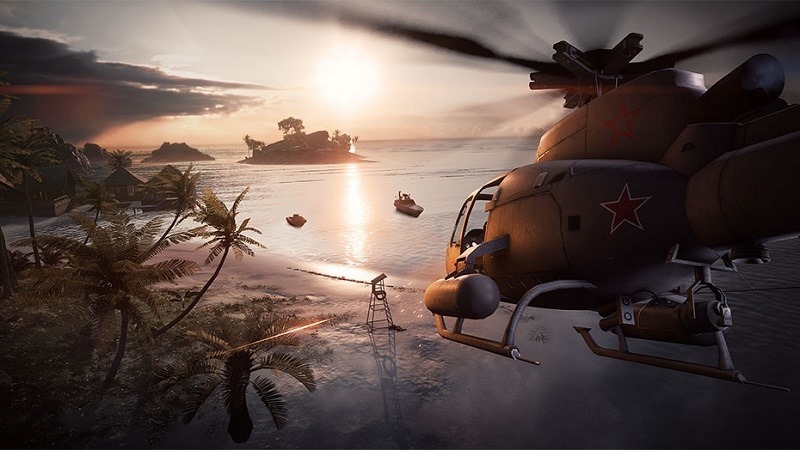 Second Assault brings back four fan-favorites that are more challenging than ever before. What's better than playing on classic Battlefield 3 maps? Playing those maps updated with the power of the Frostbite 3 engine!
Operation Metro 2014: Fight both enemy opponents and claustrophobia in subterranean Paris. Bring the sky down on your opponents with destructible ceilings, and trap them in the flooded subway tunnels.
Caspian Border 2014: The central communications tower is now a hammer, ready to fall on your enemies. Take advantage of the confusion by fortifying your teammates in the new vantage points along the walls.
Gulf of Oman 2014: Everything feels normal on this map until the sandstorm whips through, destroying visibility and reducing the efficacy of your combat vehicles.
Operation Firestorm 2014: Create Hell on Earth as you breach the refinery pipelines and send gouts of flame to roast your opponents.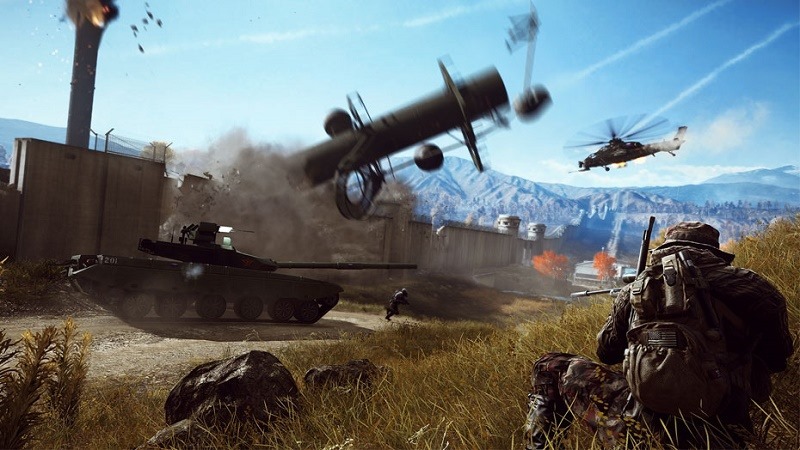 This promotion is obviously to build up hype for the next instalment in the franchise, Battlefield 1. I wasn't too fond of the shooter at E3 to be honest, but hey, my thoughts were based on just a single short session. Maybe more time with the game will convince me that it is the next best thing.
I do hope it is. I love the Battlefield franchise, and I'd love to spend a lot more time with it!
Last Updated: September 14, 2016