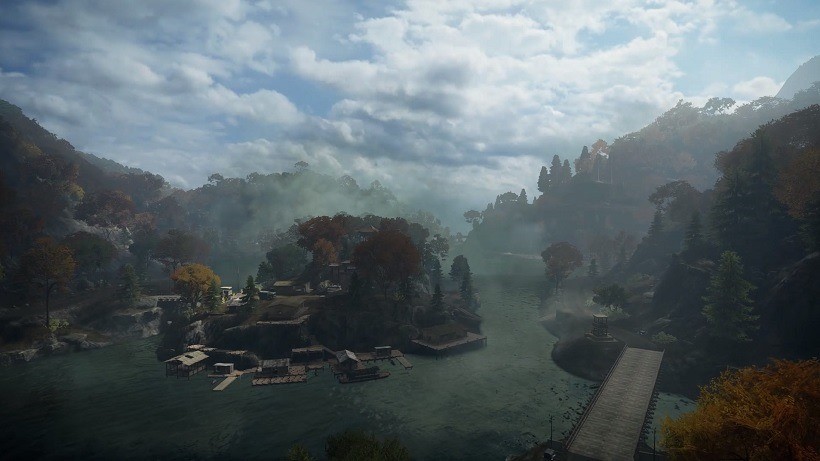 Battlefield Hardline may be the most recent shooter from EA, but its predecessor, Battlefield 4, still gets a ton of love from both developer and community alike.  Just a few weeks ago for example, the Community Operations DLC launched, and surprisingly (keeping in mind that this is EA we are talking about) it didn't cost a cent. That trend is set to continue this holiday season it seems, because there is even more free content on the way (via Destructoid):
Last year, we asked the Battlefield community which classic map you wanted to be added to Battlefield 4, and your answers pointed us in one direction: Dragon Valley. Now, this map is being re-imagined as Dragon Valley 2015, for release on PS4, Xbox One and PC with the Legacy Operations DLC, free for Battlefield 4!
If you played Battlefield 2, you likely remember the map – it was huge, with a massive number of flags, and destructible and repairable bridges. Our goal for this map is to make a great, large vehicle map for Battlefield 4 but at the same time modernize the original where appropriate.
Battlefield 2 came out  over 10 years ago, so one can only imagine the level of extra detail and updates that will be thrown into the new Dragon Valley. Here's a sneak peek of the final product for those who are curious to see what the map now looks like on a modern platform…
I haven't played Battlefield 4 for a good long time. It still ranks as one of my all time favourite shooters though, and I'm glad EA are going out of their way to add fresh content,  frequently, and surprisingly, for free. If they keep this up, I may just be tempted to hop back into the modern military shooter once more.
Last Updated: November 13, 2015