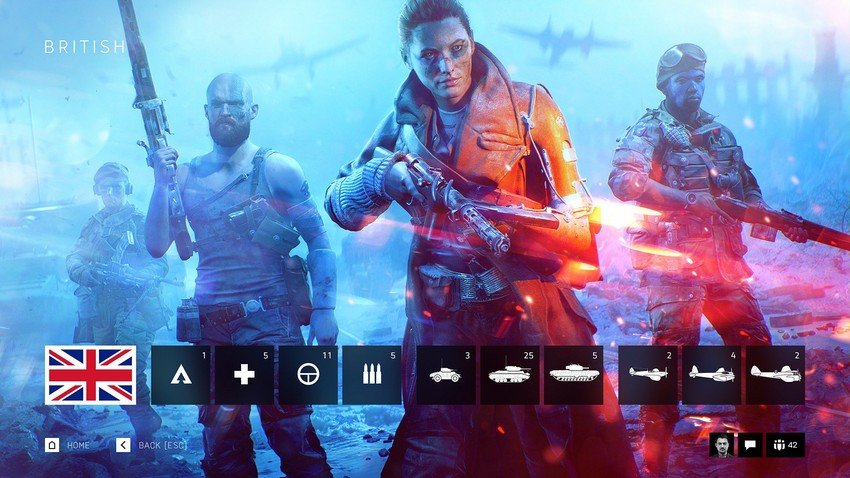 When Battlefield V was revealed by DICE a few weeks back, a big deal was made about the fact that the upcoming game wouldn't have any lootboxes. This was in response to the colossal stink that was kicked up surrounding EA and DICE's Star Wars: Battlefront 2 and its scummy microtransaction system that almost coerced players into buying lootboxes with real world money if they wanted to stay competitive in the game. Over the weekend at E3 it was reiterated that Battlefield V won't be getting lootboxes and when it came time for DICE to talk about the future of Battlefront 2, they doubled down by admitting their mistakes and promising to not repeat them. Apparently though, that doesn't quite mean the end of lootboxes, just the end of EA and DICE calling them lootboxes.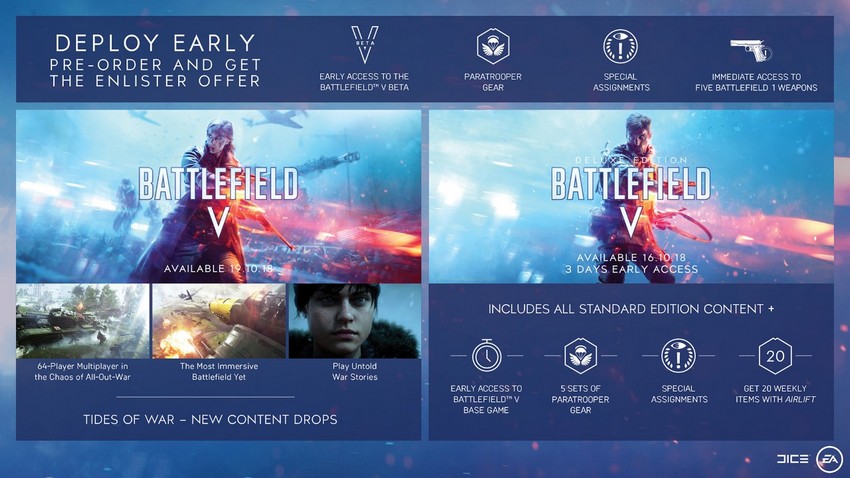 As DICE revealed more info on Battlefield V they showed off what the game's Standard and Deluxe editions entails. And here's where things got a little testy as the Deluxe Edition would be getting "20 Weekly Items with Airlift". According to the Battlefield's official preorder portal, this allows you to "Receive vital supplies with 20 weekly Airlifts, each containing one customization item." That sounds an awful lot like a lootbox to me.
Now we've known for a while that Battlefield V will have paid-for cosmetic items – none of which affect gameplay as all items with impact will be available to all players to unlock only via playing the game and levelling up – to allow you to customize your soldier. What it sounds like though is that you can either pay individually for these cosmetic items as you see them, or you can pay upfront to essentially get a weekly lootbox-esque Airlift that contains a cosmetic item. It doesn't appear that you can know upfront which items are in these Airlifts, making it sound even more lootbox-y.
I would be taking an educated guess that the additional cost of Deluxe over Standard edition would probably work out cheaper than buying 20 individual cosmetic items, which is what would make this alluring. Admittedly, the fact that it's only cosmetics does make this far more palatable – I personally have zero issue with cosmetic lootboxes, especially in a "live service" game like Battlefield V intends to be. The devs need to make money from somewhere to keep bringing out those seasonal expansions that will now no longer require a premium pass to access. This is the same model Overwatch has applied since launch and it's very successful.
That being said, don't lie to us, EA and DICE. Just because you're not using the now cursed L-word, doesn't make it cool to sneak some lootbox elements into your game.
Last Updated: June 11, 2018