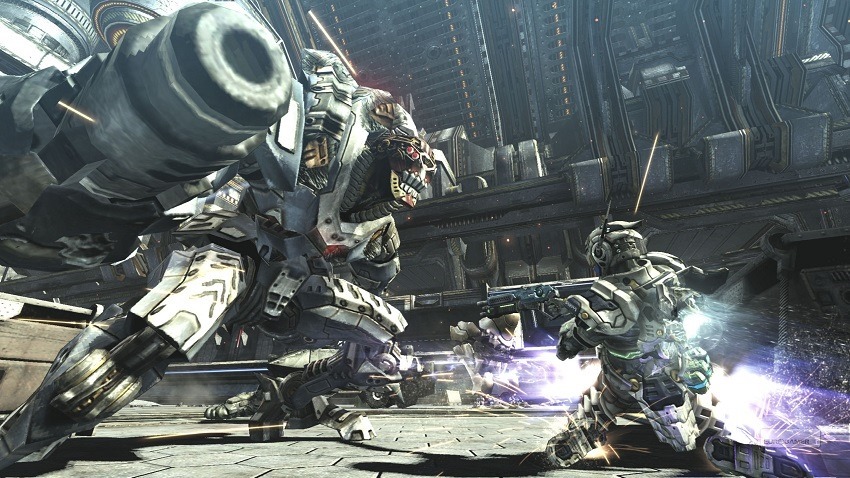 Platinum games have been churning out game after game for third-party publishers at an alarmingly fast rate, which has been pretty hit or miss over the past few years. Gems like NieR: Automata and Transformers: Devastation have been marred by less than adequate titles like TMNT: Mutants in Manhattan and Star Fox Zero. Some of Platinum's best work has been on their own IPs; something which they haven't had time to explore for a while. But that seems to be changing right now.
Speaking at BitSummit, an expo primarily for independent developers in Japan, PlatinumGames producer Atsushi Inaba reiterated that the studio is working on a brand new IP, describing it as "formless, shapeless" at this time. This echoes sentiments from last year, where the studio seems to want to return to something fresh and new. This statement confirms that production has begun on a new IP, but a lack of details suggests that it's far from being officially revealed.
Inaba also spoke to Platinum's fast output of games, saying that the studio wants to slow things down a little and move away from their near annual releases. This could be an indication that they've recognised how the increased workload has impacted their output quality, with the company's image only taking hits with some of the poor games they've put out recently.
Still, PlatinumGames is still highly regarded for their fast-paced action and flair, and more so with recent re-releases of Bayonetta and Vanquish on PC. The latter is set to drop this week, with PC players getting their first chance to try out the ridiculously fun shooter that sadly never got the chance for a second entry. And with Platinum now moving onto something new, it's unlikely that's going to change too.
Last Updated: May 22, 2017