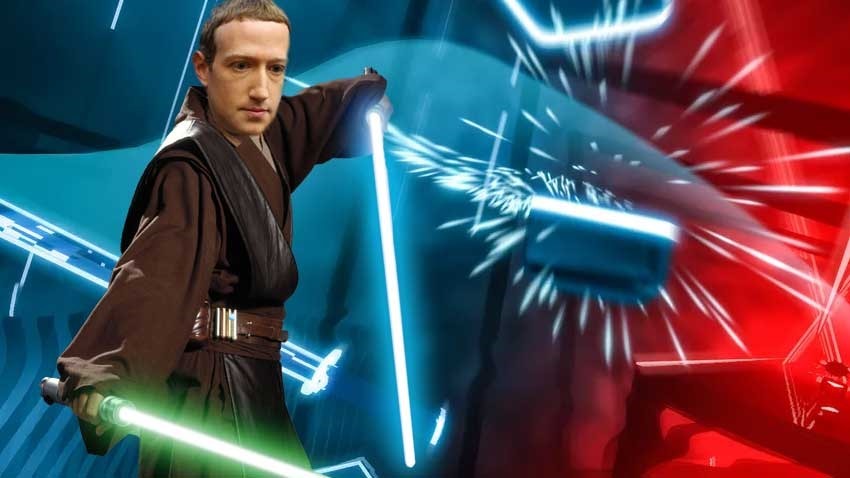 Virtual Reality has not been the second coming of gaming – and is such a small segment of the gaming market that it's barely there. It makes sense that Xbox head Phil Spencer isn't rushing to implement VR on the platform, with data corroborating spencer's stance.
That, of course, doesn't mean that there aren't worthwhile VR games or experience. The recently announced Half-Life: Alyx looks like it'll move the medium forward, but existing games offer already compelling experiences. One of my favourite VR games is Beat Saber; the (unlicensed) Jedi rhythm game that has you slicing blocks with a pair of laser words to pulsating beats. It's challenging, it's exciting, and it can get you working up a pretty good sweat – and it's something that could only exist within VR.
Facebook announced that it's picked up Beat Saber developer Beat Games, which will join the company's Oculus Studios.
"The shared experiences of games are profoundly memorable ones, and for millions of people, Beat Saber was their first encounter with immersive VR," says Oculus content boss Mike Verdu. "Today we're announcing that Beat Games is joining us in our quest to bring VR to more people".

"Beat Saber is a perfect example of why VR is so exciting—VR reimagines old genres and invents new ones. The team at Beat Games made a leap forward in innovation and design with the stellar blend of game mechanics and music in Beat Saber, and yet we know that they, along with so many other devs, are just getting started."
Don't worry about Beat Saber though, as this is a positive thing for the game. It means that Beat Games will have more resources to develop new content and updates, which will make their way to the currently supported platforms.
"Most importantly, what the community has come to love about Beat Saber will remain intact. Beat Games will continue to ship content and updates for Beat Saber across all currently supported platforms, now with even more support from Facebook."
What makes me a little sad is that it's likely whatever Beat Games does next is likely to be exclusive to the Oculus platforms, and I'm not ready to shell out for another VR headset just yet.
Last Updated: November 27, 2019