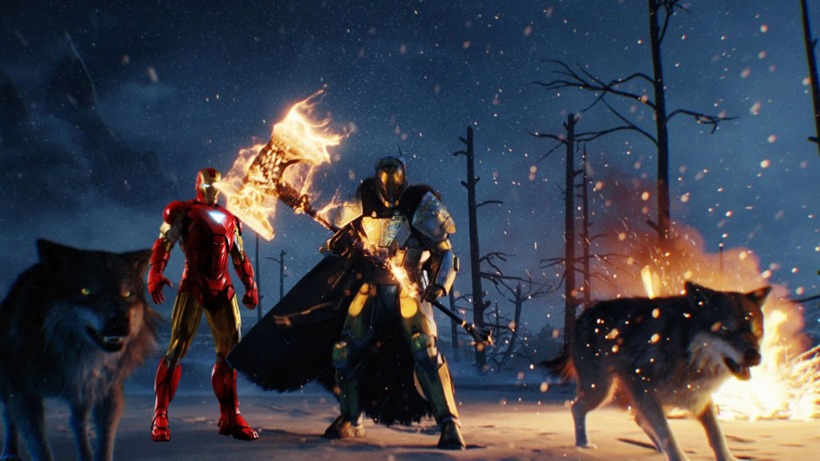 Twas the night before E3, and there were f***all surprises in the house. Bungie's next big chapter in the Destiny universe got a headstart in the leaking game yesterday, as Rise of Iron spilled the beans thanks to some rampant snapchattery. Still! Bungie was still scheduled to livestream new details on Rise of Iron, and livestream they did.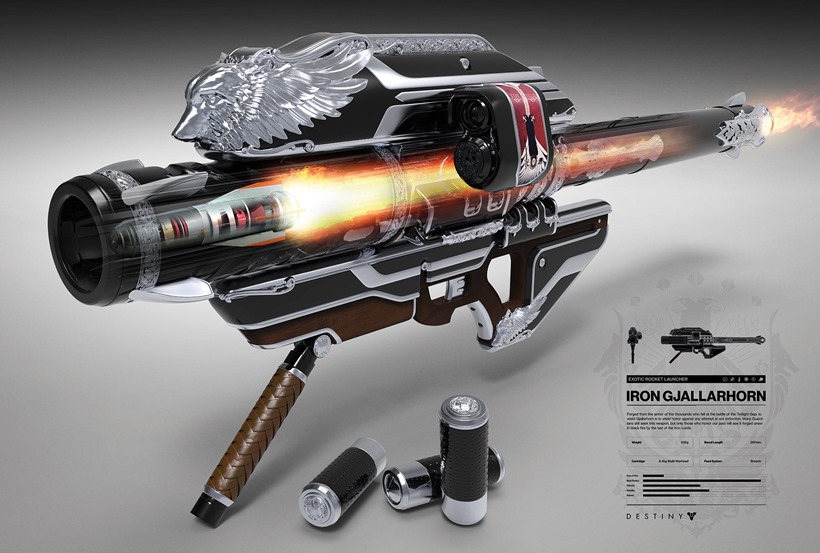 First details? Rise of Iron will be exclusive to current-gen platforms, as the franchise bids farewell to the Xbox 360 and PlayStation 3. What that means for player progression exactly is kind of a mystery, as Bungie remained tight-lipped on how this new divergence would impact the existing version of Destiny on the remaining pair of of console platforms.
Anyway, onto the main event. Bungie explained that the latest expansion would have a $30 price tag when it launches on September 20, kicking off year three for the Destiny series. "Rise of Iron is an exciting addition to the Destiny universe," Bungie CEO Pete Parsons said in a statement.
We are continually blown away and inspired by the growing Destiny community's energy and enthusiasm.
As for those new details mentioned, it's all true. Damn true! New areas include the Plaguelands and Felwinter Peak, while the original map of The Wall is getting a significant touch-up. New strikes, a new raid and an increase in public events while on patrol highlight the new single-player side of Destiny. Guardians can also expect an increase in their light level, which Bungie described as "significant". Here's the official story description for this expansion: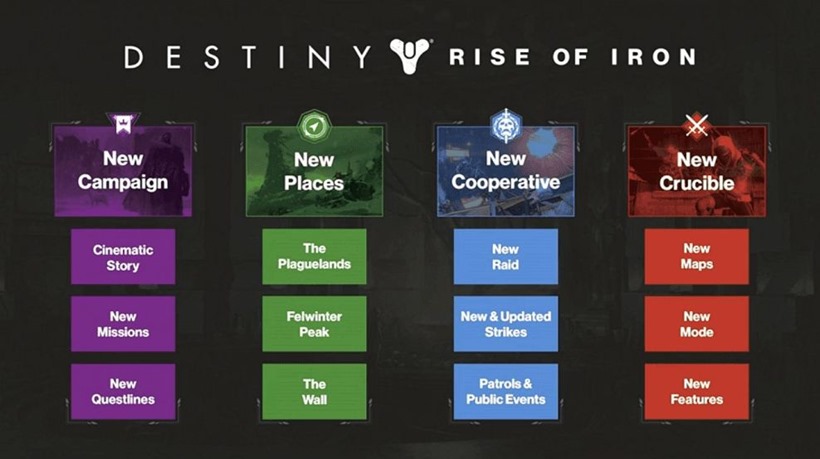 Guardians must rise to the challenge to take their place as the next generation of Iron Lords. Along the way they will join forces with a legend from humanity's Golden Age to defeat a plague of unstoppable evil once and for all.
The Crucible will also see plenty of new updates, from new maps and modes. But the biggest news of all? Gjallarhorn is coming back in year three form. The Gjallarhorn rocket launcher can be earned as a mission reward, with a special back in black version up for grabs as a pre-order bonus. More details of course, will be revealed next week at E3.
Last Updated: June 10, 2016