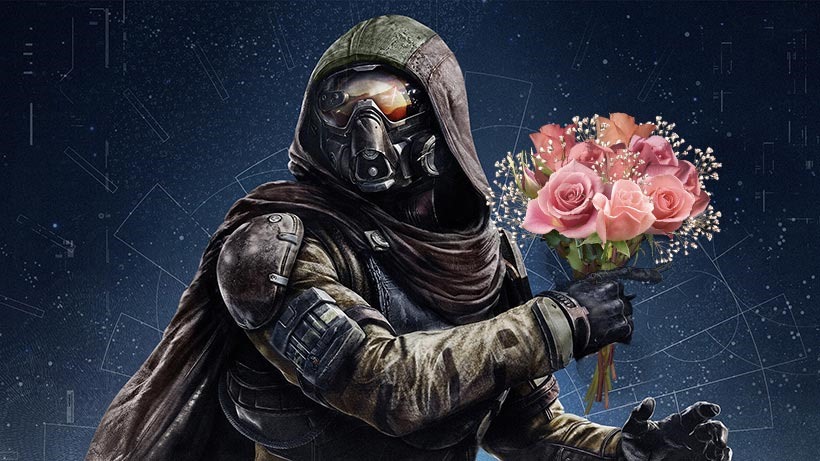 Valentine's day. A day of love, a day of appreciation for your life partner or maybe that one day of the year that you feel is just right for confessing your true love. BORING. Valentine's is also that time of the year where your find your TV infested with the kind of feel-good crap that is so mushy and sugary, you'd think that I'd made you a bowl of warm-milk Frosted Flakes (They're greeeeeeeattt!).
It's time for a revolution. It's time for a Valentine's event that is filled with the kind of bullet tango that only couples can appreciate. And next month, Destiny will have you covered.
Destiny will be hitting the month of love with its own Valentine's Day event, called "Crimson Days". Similar in theme and scope to last year's Festival of the Lost, Crimson Days will run for one week from February 9. Expect to see a much redder Tower when you drop in from orbit: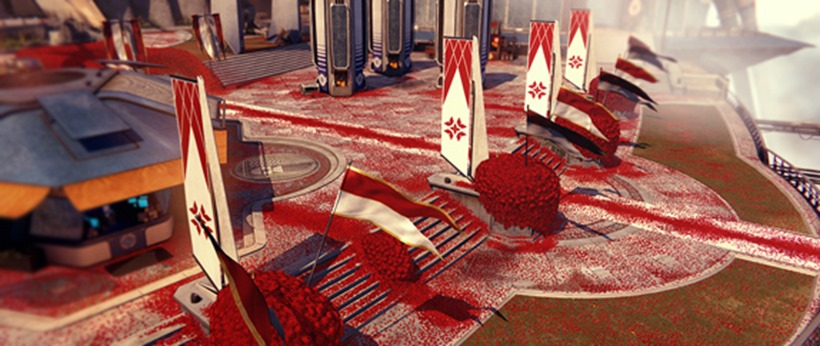 BUT WAIT, THERE'S MORE! The Crucible will also play a key part in this event, and feature a new 2v2 gameplay variant that goes by the name of Crimson Doubles. "It features a special twist, born of new gameplay and mechanics that only battle-tested star-crossed lovers will appreciate," Bungie said in their weekly update.
You'll need a dancing partner–preferably one that compliments your fighting style. The two of you will have a chance to earn some 'sweet' loot together in the Crucible. To receive your gifts, you'll have to put your differences aside and fight well as a couple.
Aaaaaw, it's like Natural Born Killers but with more space-guns. You'll be able to hone your skills before Crimson Days in the latest Iron Banner event as well, which returns on January 26 and runs until February 2. Rift will be on the cards for this Iron Banner and there'll be new gear rewards up for grabs, some of which will be PlayStation-exclusive. Here's the list.
Available from Lord Saladin:
Rank 3: Class Item, PlayStation Class Item
Rank 4: Chest Piece, Scout Rifle
Rank 5: Fusion Rifle
Available as post-game drops:
Rank 2: Boots
Rank 3: Chest Piece, PlayStation Helmet, Scout Rifle
Rank 4: Fusion Rifle
Now to find somebody to do the tango de la muerte with me next month.
Last Updated: January 22, 2016