I'm fairly confident that at the rate that they're pumping them out, there'll soon be more Injustice 2 trailers than there are people in this world. The latest trailer of the hour shines a spotlight on a brawler with a green thumb. Also a green index finger, thighs, toes and belly button.Listen, she's completely green, but ironically to the point where she invokes jealousy in anyone but herself. Here's Poison Ivy in action in Injustice 2:
Hmmm, I do like me some botanical brutality. Poison Ivy has always been a great foil to Batman. She's kind of evil, but in a way that would most likely have Greenpeace on her side as she identifies more as a floral lifeform than a human. She's been around for an age as well, debuting all the way back in 1966 as a hormonal adversary for Batman and Robin.
Strangely, her trademark green skin wasn't present here or for many other years after her first appearance. She only got the look of being perpetually seasick way later in the 90s, with her eco-terrorism plots sometimes being B-A-nanas. Like that time fellow floral foe Jason Woodrue AKA the Floronic Man wanted to combine his DNA with hers to create children. Children who would rule a world where the population was addicted to super-marijuana that resulted in hemp being the primary economy.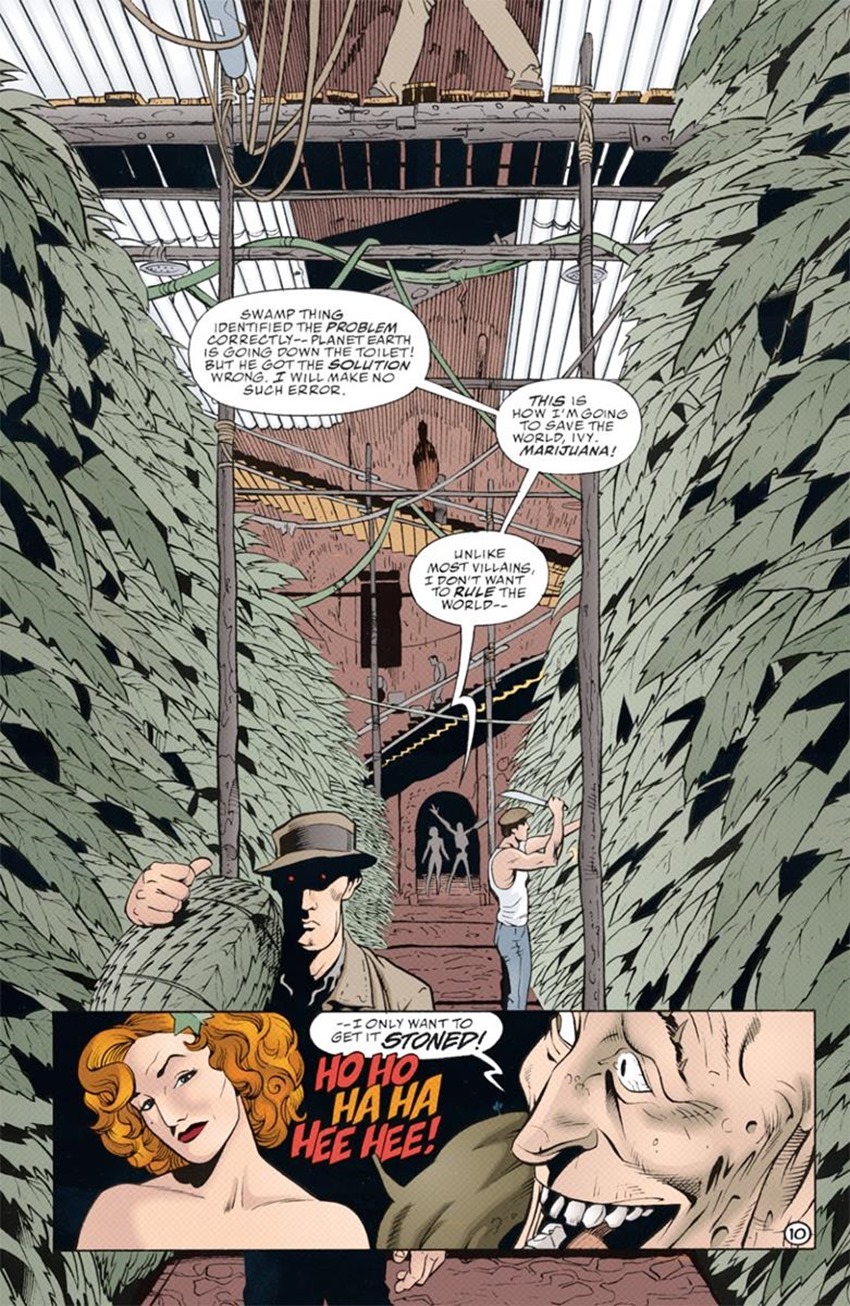 So sort of like Cape Town then or the art teacher's office at your local university.
Injustice 2 drops this May, and in case you haven't had enough digital video action then here are the trailers for the Scarecrow, the Flash and Captain Cold. I'm going to go see if any of that super-marijuana is still in the Gotham City Police Department evidence room. For science.
Last Updated: April 18, 2017