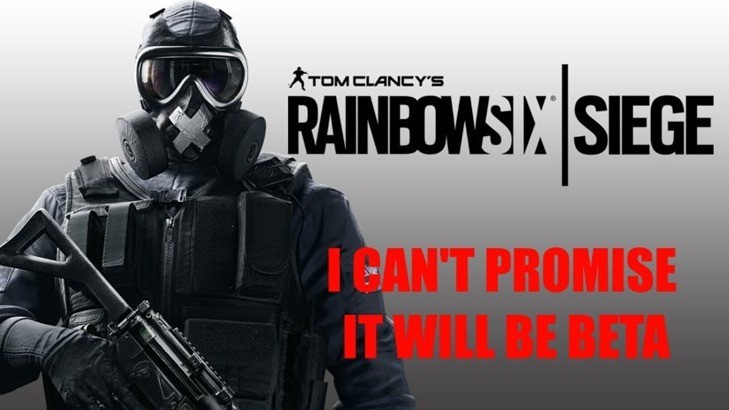 Betas are nothing new in the industry but in recent times they do appear to be increasing in regularity and while getting some early hands-on access for consumers can never be a bad thing, it is starting to look like public betas could be hurting publishers when their games aren't up to scratch.
The most recent example being Star Wars Battlefront, whose hype train appeared to lose a lot of speed after its open beta and pretty much ground to a halt on the Xbox One after the early EA Access went live. Granted a lot of people are still enjoying the game but the general consensus is that the game looks incredible but is pretty shallow and generic and not worth the full cost of a AAA game.
Previously Evolve hit the same problem with a beta, with the game being applauded for it's uniqueness and gameplay mechanics but in the end it didn't have the staying power to outlast a beta –  and in a game that requires such deep team work the idea of matching with randoms killed any chance it had.
And now Rainbow 6 Siege seems to be suffering the same fate with a game that is mechanically very sound, but possibly not deep enough to keep people engrossed for months –  and again, the teamwork factor is a serious problem.
I enjoyed one or two matches of Rainbow 6 Siege in the previous beta but the lag was really bad for me and the matchmaking definitely wasn't up to par.
My download for the new beta started last night and plan on giving it a try later today but I've already seen a few complaints on the Internet about lag and people struggling to find games. If these serious problems aren't resolved a week before release I am sure Ubisoft can expect a slew of cancellations as a beta this close to release can surely only be to test server load and not resolve core problems.
With Evolve, Star Wars Battlefront and Black Ops 3 all reportedly not hitting sales targets and all having thorough betas this year can we expect the number of open betas to actively drop in the coming year?
Oh and  – tangentially – on a scale of 1-10 on the chances of Rainbow Six Siege doing well locally, it gets a sterling 4/10.
Last Updated: November 25, 2015