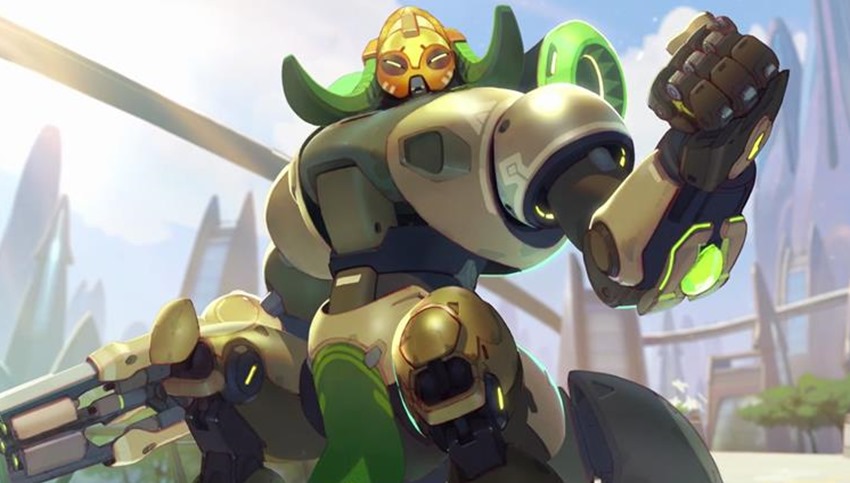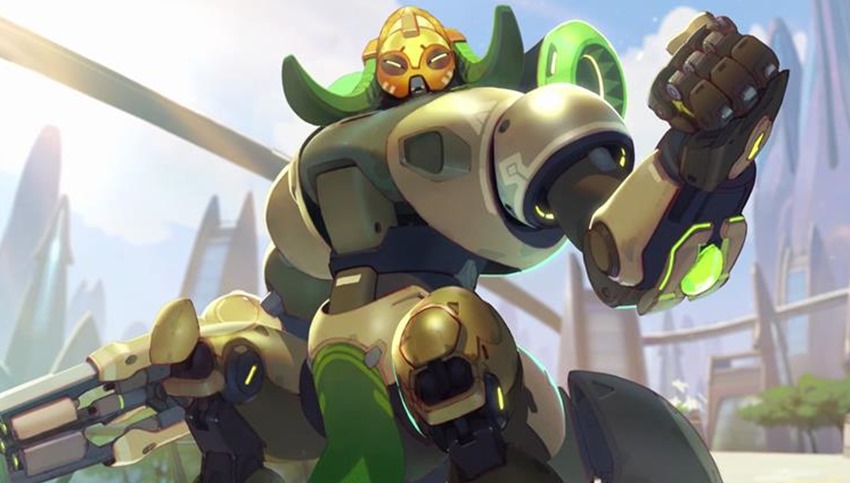 Overwatch just recently got a robot-related update as Blizzard unveiled the latest hero for their award-winning multiplayer shooter, the quadripedal omnic Orisa. It would seem though that Blizzard is not done with the Omnic love (or maybe even Omnic hate, depending on how things actually turn out).
If I sound uncertain about what's coming, that's because I am as Blizzard are doing their typical teasing, hinting at… something happening next week. The hint comes via the enigmatic tweet below that shows something unlocking in the game on 11 April.
Initiating archive declassification…
Mission files unlock: April 11

RETWEET to confirm. pic.twitter.com/GUvthyskCm

— Overwatch (@PlayOverwatch) April 3, 2017
Analyzing the images in the tweeted video we can see that this has something to do with King's Row, the British based map which according to the game's lore was the site of a major uprising by the robotic Omnics 7 years ago. The map has always had plenty of anti-Omnic graffiti and propaganda posters, but apparently it's being changed even further in the game's Public Test Realm server.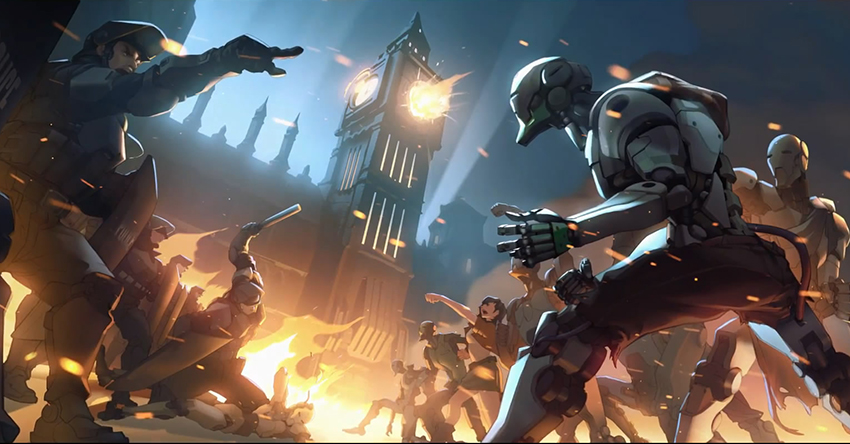 Besides for the Omnics seen on the top left of the video, on the bottom right you can just about make out an image of what appears to be a young Tracer. Could this new content actually be an event set in the past during the actual Omnic uprising? Maybe we're getting a new PvE game mode featuring a young Tracer? Overwatch game director Jeff Kaplan has previously mentioned that while we won't be getting an Easter related holiday event, we will be getting something for Spring (that's northern hemisphere Spring, of course) so the timing fits.
There's also been the constant rumours swirling around the eventual release of another hero/villain in Doomfist. His lore includes claims about him leveling a building with a single punch. Could that building possibly be the Turing Green SW0 development that we can also see in the image above? (Also a nice nod back to Alan Turing, the 20th century British mathematician and cryptographer who invented the modern computer and thus could technically also be considered the father of robotics)
Whatever is coming next week, I can't wait to play it. Besides for their first event, the rather lame Lucio-centric Rocket League ripoff for the Olympics, Blizzard have always delivered fantastic seasonal events in Overwatch. With Orisa being a really fun recent addition to the roster, I'm totally down for more Omnic action.
Last Updated: April 4, 2017