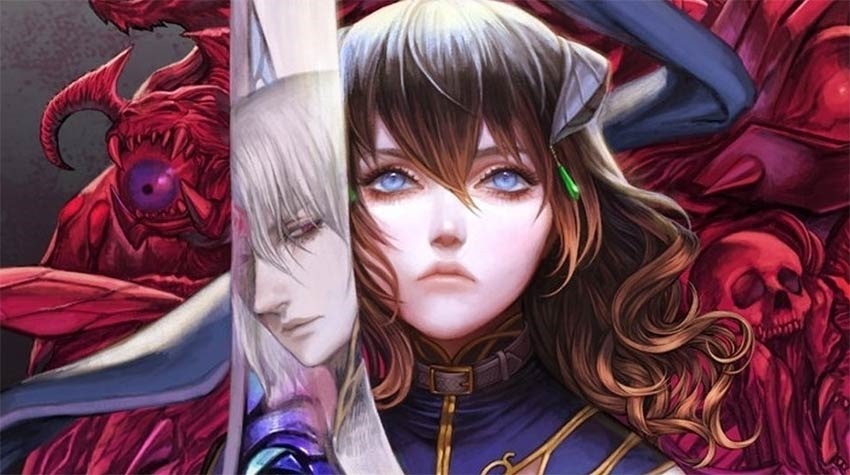 It's hard for me to state just how excited I was for Bloodstained: Ritual of the Night. The sprawling, explorative Castlevania games are some of my favourites, and the idea of a new game from Koji Igarashi tickled me. And then the game came out, and by all reports, it was pretty damned good! I grabbed the Switch version, because it seems a perfect platform this sort of game – and was slapped in the face with one of the most disappointing ports I've played. On the Switch, Bloodstained not only looks bad, it plays worse – with constant frame rate drops, weird input latency and frequent crashes.
I've honestly just stopped playing the thing, waiting for it to get patched into a decent state. 505 Games has no updated on when we poor Switch owners might expect the first of the patches to fix things – and it's not too long a wait, I GUESS. According to the publisher, expect Bloodstained for the Switch to get its first improvement patch on July 15.
"The fix is currently in test, the submission date we were working toward has been delayed due to a graphical bug that has reemerged," 505 says. "We anticipate testing will be completed by next week, which would mean an ETA of public release during the week of July 15, 2019."
Said patch will include "technical "non-visible" side of things to improve input delay, stability, and various optimizations," along with crash fixes and improvements to HD Rumble. Players can also expect the following map improvements (which are also coming to Xbox, PC and PS4):
Map close button has been remapped to standard exit/close button
Marker button has been changed
Trail display button has been changed
Map scroll speed improved
Zoom in and zoom out improved
Zoom level retained when reopening the map
Auto-center when opening the map
Bug fix: No longer displaying enemies for completed quests
I hope the patch makes the game playable on the Switch because I've been contemplating picking it up elsewhere.
Last Updated: July 5, 2019