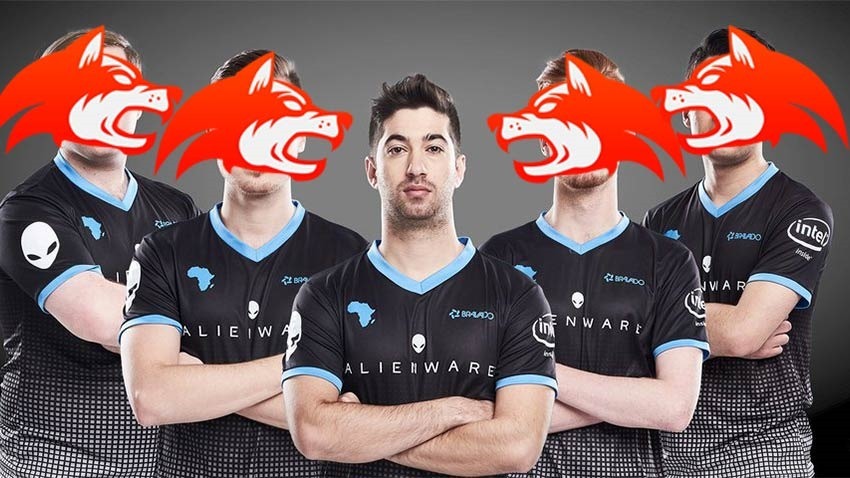 Early last year, Bravado Gaming's Counter Strike: Go team relocated to the US to make South African-shaped mark on the international esports scene. Consistently beating their local competition (and making almost every local competition a final between themselves and rival Energy Esports), the decision to move was a smart one, that would see the team up their game and their profile. They did just that, coming second at Dreamhack Winter, winning the South African World Electronic Sports Games regional qualifiers and then bagging the DreamHack India title.
It seemed as though the team's move, Project Destiny, was a model for success. Then, late last year, the organisation admitted it had run out of funding, and needed to secure more cash to continue its run in the US. To that end, they launched an Indigogo crowdfunding campaign that looked to fall just short of the $30,000 target. Then, before that campaign's end this month, the organisation summarily cancelled it, saying that no more money should be donated. That led to heaps of speculation. Had Bravado secured funding elsewhere? Had they decided to just pack it up and return to South Africa? Had the team been swallowed up by another organisation?
It turns out to be the latter, as Denial Esports announced it would be taking on many of the Bravado CS:G Squad.
Aran "Sonic" Groesbeek, Rhys "Fadey" Armstrong, Ruan "Elusive" Van Wyk, Johnny "JT" Theodosiou and Coach Tiaan Coertzen have all moved on to Denial Esports. Demitri "Detrony" Hadjipaschali has opted to remain with Bravado, though he was apparently offered a spot with Denial too. Dimitri's Brother, Andreas, is the CEO of Bravado Gaming.
In a statement titled "Project Destiny Comes to an End," the organisation intimates that the deal between former Bravado players and Denial was unexpected.
"We're extremely sad to announce that the Bravado Gaming Counter-Strike: Global Offensive squad has come to a decision not to renew their contracts with us for 2019 but instead have accepted an offer from another organization"

"Bravado held meetings with the squad in order to discuss various options and propose viable solutions that would enable us to continue the vision. As a last resort the players and management decided that we look at the possibility of a crowd-funding campaign which most of you are aware of. In hindsight however, what we did not foresee was the opportunity for other organizations looking to pick-up a fast-rising team, partly because as the suggestion originated from the players we did not for a moment believe that they would take up such offers as the campaign was originally initiated for Bravado and it's (sic) CS:GO squad as a unified effort."
In the statement, Bravado asserts that it was on track to meet its campaign goals, with a corporate sponsor willing to pick up any shortfall. The organisation has apologised to fans and donors saying that this entire debacle was disappointing, and that backers will be refunded.
"…management realizes how this can reflect badly on the organization, especially after the concerted effort of many high-profile players in the community coming together to assist us in reaching this goal.

Therefore, we want to make it clear that this decision was purely on the players to cancel the campaign and accept the offer they received from Denial E-Sports. We want you to know that this is no reflection on the ethics of the Bravado brand and it's (sic) management."
Bravado's loss here is undoubtedly Denial's gain – and whatever squad the organisation puts together now will be a very different one to the Bravado that dominated the south African scene and made such a splash internationally.
Like esports?
Check out esports central
Last Updated: January 29, 2019