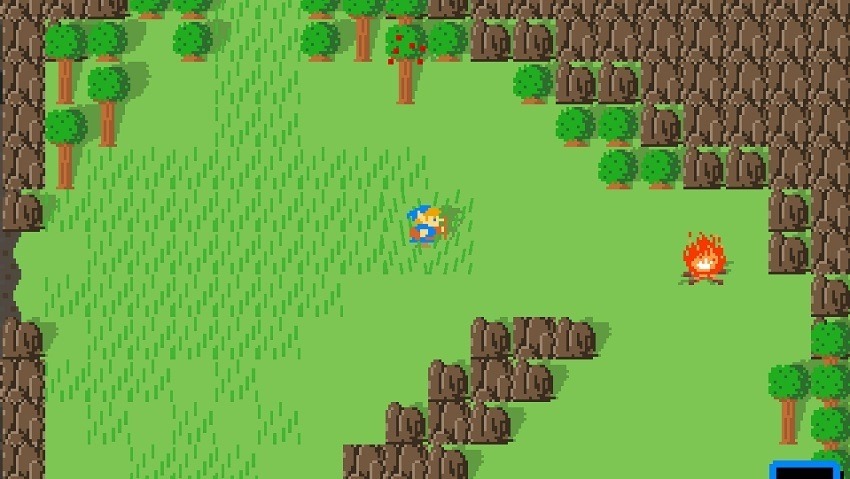 Breath of the Wild is a fantastic game – easily one of the best Zelda adventures ever created and a high bar for open-world games to now match in terms of dynamism, exploration and moments of wonder. It's incredible to think that a game this large once existed only as a rather interesting looking 2D prototype. harking back to the sorts of gameplay you'd expect from A Link to the Past, the prototype looked like a side project that Nintendo could just as easily polish up and launch as a pin-off. And that's happening. Sort of.
Aptly named Breath of the NES, one fan is taking the little details about Breath of the Wild's 2D prototype and turning it into a fully fledged Zelda adventure – with all the sorts of gameplay enhancements that were being tested by Nintendo in the first place. You'll be able to chop down trees and pluck the juicy apples hanging from them, just before you skewer some similar looking enemies with new and old weapons alike.
There's a day/night cycle, a large inventory system and a very interactive environment for you to mess around with. Just like you'd assume Miyamoto did when helping the design team on Breath of the Wild. Designer Winterdrake is continuing work on the game but has thrown up a build on itch.io for everyone to enjoy for now. And hopefully lure in some additional help, with some pixel artists and composers required according to the game's rather neat trailer.
It's aesthetically perfect and something I really, really hope Nintendo doesn't decide to intervene in. But knowing Nintendo (and understanding why they'd need to protect their IP, especially with something this explicitly breaching), I wouldn't be surprised to see this down by the end of the week. Which just makes me sad.
Last Updated: April 25, 2017