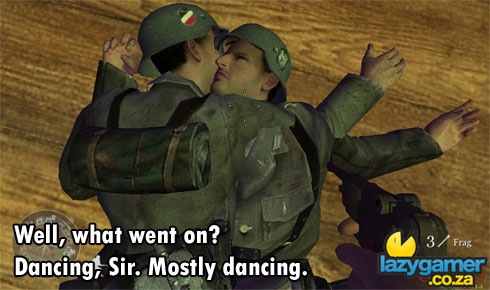 If you weren't one of the lucky buggers who got their hands on the hardened or prestige editions of Modern Warfare 2, your opportunity to go old school with Call of Duty Classic. This first Call of Duty game, developed by Infinity Ward and released waaaaaaaaaaaaaaaaaay back in 2003 won numerous game of the year awards, and was praised for being a "A thrilling piece of software that action fans should grab a hold of and love fiercely."
For 1200 MS Banana Dollars or the equivalent of $15 USD you'll be able to play a piece of history as you play through history on your Xbox this Wednesday, with the game appearing on PSN on Thursday. If you did manage to get one the fancy editions of Modern Warfare 2, a download code for the game should have been included.
Thankfully, with the game being rated "T" instead of "M," South African Xbox Users likely won't be greeted with the now all too familiar "This item is not available in your location" message.
Last Updated: December 1, 2009