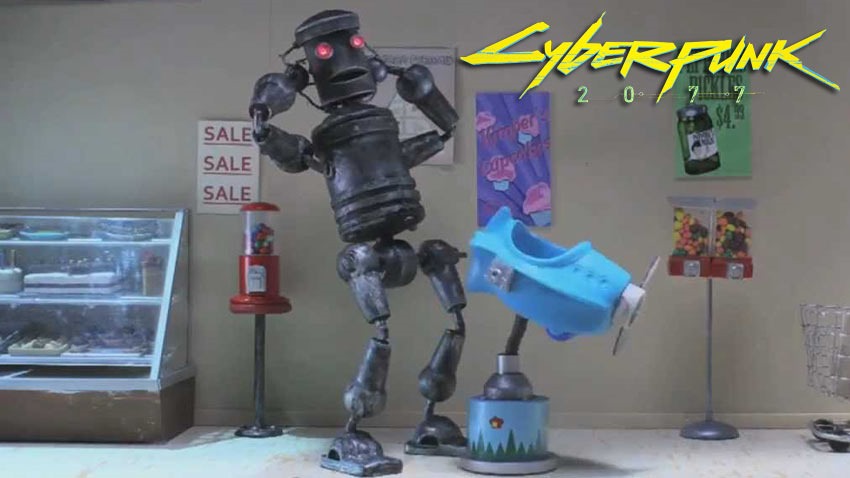 No matter how good the animator, there are some things in life that benefit massively from having proper reference material on hand. One factor in making a believable character is motion capture. You take an actor, glue a few ping pong balls to them and hey presto! You're now able to capture every nuance of their physical performance and apply it to a video game character that lends them an air of authenticity.
Over at CD Projekt Red, the team has been doing just that for the last couple of years on Cyberpunk 2077, while also setting up motion capture sessions for something a little bit more intimate. Y'know…A bit of the old in-out, in-out. Bam bam in the ham. Crashing the custard truck. Jerking it where she's twerking it. Lust-and-thrust. Sex dammit, I'm talking about sex.
At a recent community event, CD Projekt Red revealed how they'd paid special attention to the in-game sex scenes for Cyberpunk 2077, having done "a lot of mocap" for them according to a redditor named Shavod (cheers, PC Gamer). Said joint session of congress will also take place completely in first-person, so as to keep the immersion of Cyberpunk 2077 intact, and ye gods you can only imagine the moral panic that is going to ensue once overzealous mothers find out that the game is a first-person shooter in more ways than one.
Otherwise, it looks like it's still full steam ahead for Cyberpunk 2077! The April 16 release date is drawing ever closer, with recent plans to monetise the multiplayer portion of the game sounding…completely fair. All that and Elon Musk's Cybertruck bag o' chips to boot.
Last Updated: November 27, 2019