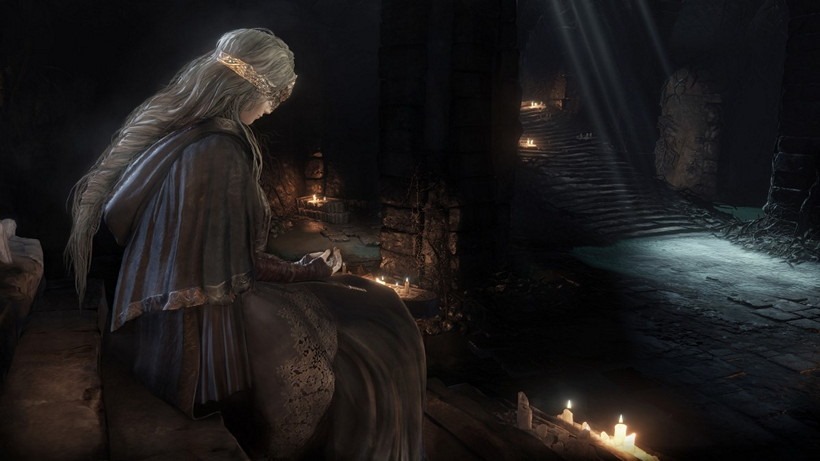 Dark Souls 3 is out – and for a change, the anticipated final chapter in the Dark Souls series is out on PC at the same time as its console counterparts. It's a pretty damned amazing game by most accounts, which is cause for a bit of sun worship.
Less praiseworthy though, is the game's PC port. While it's not as bad a port as previous versions of the game, featuring actual graphical settings and options, it is crashing for a not insignificant number of players – who're unable to get past the first bonfire.
If you've already passed that point, good for you – your game will probably be just fine. But reports on Steam forums and Reddit suggest there's a widespread problem that's making progress in the PC version nigh impossible.
Thankfully, there seems to be a fix or two that's helping many get further, so that they can be killed by things other than their own foul moods.
If you've yet to start the game, apparently by choosing the Knight class, you'll be less susceptible to crashes. If you've already made your character (spending hours crafting the perfect digital avatar, as you should) then apparently setting the lighting to "low" is enough to get by.
Says the PC support Thread in the Dark Souls 3 Reddit:
"According to /u/Toakan, /u/Hey-Gang, /u/shorefire, and /u/LamboDiabloSVTT crashing at bonfires may be fixed by setting "Lighting" to "Low." This has been corroborated by members of other forums, and it may be considered a semi-confirmed fix."
If you're having issues with the PC version, it's worth trying that before you break your toe by kicking things. You can do that instead after your hundredth death.
Last Updated: April 12, 2016