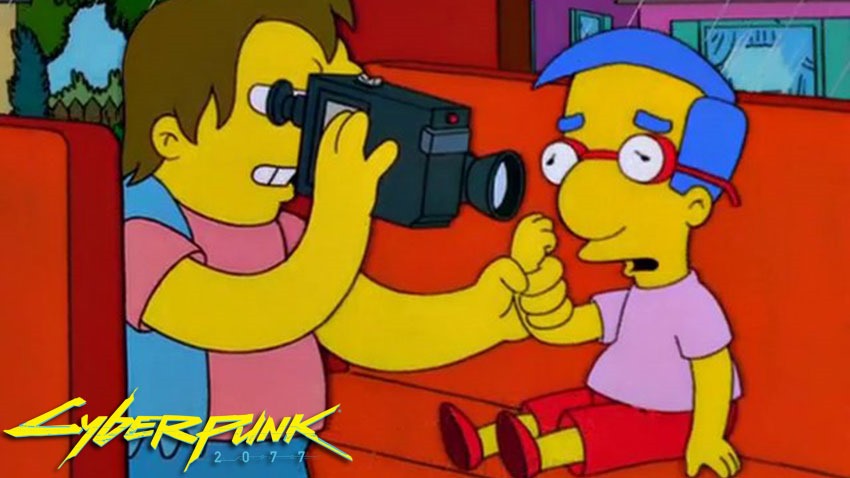 2019 is almost over, 2020 is knocking on your door and it won't take no or prisoners for an answer. In a year that will include the likes of Final Fantasy VII Remake, DOOM Eternal and an Ori sequel, Cyberpunk 2077 is easily the most anticipated of the lot. It's coming from a developer who has enough goodwill points saved up that they can get away with kicking a puppy into a chasm, the source material is fresh and the gameplay looks tighter than a duck's anus.
There's a ton of detail in any given screenshot for Cyberpunk 2077, thanks to Night City being a den of corruption where money talks and post-human surgery is the only way to get ahead in life. That, and having a few extra upgrades along the way doesn't hurt too much either. Over at PAX Australia, new gameplay was shown off behind closed doors, with attendees getting to see a chunk of action that made fine use of protagonist V's new skill: Demon Software.
According to Gamespot, this ability allowed for V to hack into an enemy's cybernetic arm and then watch as it proceeded to pummel him into a bloody paste. In other words, there is a skill in Cyberpunk 2077 that is literally "stop hitting yourself" but with wi-fi built into it. That footage came from August's Gamescom demo, which should be released any day now.
Until then, here are a few new screenshots for you to gawk at:
Cyberpunk 2077 is out in April 2020, a month that will be preceded by many a developer looking to get their game out before or after CD Projekt Red's title arrives and slaughters the competition with its usage of Keanu Reeves to sell copies.
Last Updated: October 11, 2019