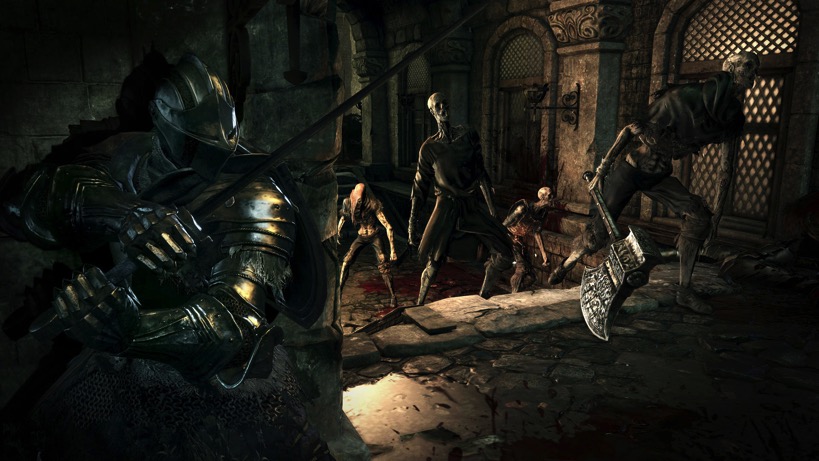 From Software games are really challenging if you don't know what you're doing. Of course, if you do know what you're doing they can also be rather tricky, but at least you might not die as often. As a game that's set to finish off the trilogy, there is a lot of finality to what we've seen of Dark Souls III thus far, but that doesn't mean the end is really the end.
Bandai Namco has confirmed that the first DLC pack will release in Northern Hemisphere autumn (our spring), with a second pack arriving sometime later. While they haven't given details on what's in each pack, they have promised new bosses, enemies, weapons, armor and locations to explore. You can get both DLCs with the season pass, which strangely isn't included even in this gorgeous Collector's Edition of the game. I always resent that, actually – die hard fans of a game willingly dish out a ton of money for a fancy Collector's Edition of a game, and the publishers don't include the season pass? It just starts to feel greedy at a certain point, although I suppose they know that they can get away with it because those same fans will probably purchase the season pass anyway.
How will the DLC fit in seeing as the trilogy is supposed to be completed in Dark Souls 3? We shall have to wait and see. But once that's done, it will be interesting to see what From Software works on next – will it be more in the Bloodborne universe, or will they launch an all new IP?
Don't forget to enter our giveaway of that sexy Collector's Edition. It's not that we want you to die or anything, but we know you'll enjoy it.
Last Updated: April 15, 2016