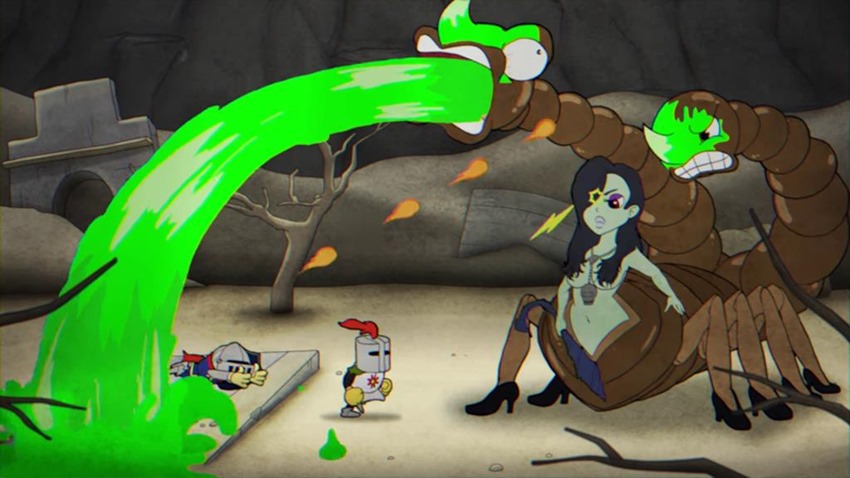 Cuphead's defining feature isn't its ability to make you shriek like a toddler trying to win a toy with a maximum tantrum attack. Nor is its ability to leave Xbox controller-shaped holes in your TV when you fail a level yet again its primary selling point. Rather, it's the animation and style of Cuphead that has earned it so much love.
That gloriously fluid sense of style, honed from the amazing and ahead of their time Fleischer cartoons that made golden age animation feel truly special back in the day. There is no other game on the market that looks or feels like Cuphead, which in itself is a hell of a victory. That'll probably change in the future. With more indie titles adopting quality animation as a selling point (Sunder and Hollow Knight are great examples here), it's only a matter of time before a larger publisher apes the idea like Thomas Edison claiming credit for an invention.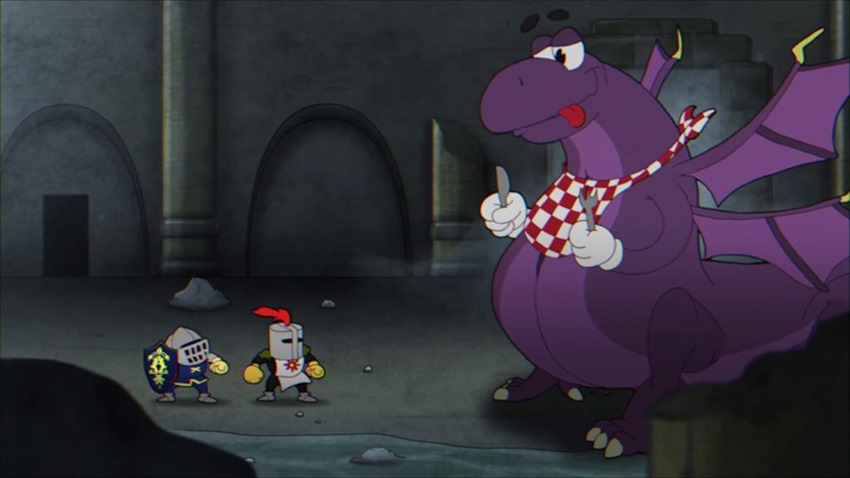 YouTube channel 64 Bits is already way ahead of the curve then, with the video below. Dark Souls meets Cuphead? Prepare to die…laughing:
That is simply stunning. Considering how both games require tight reflexes, timing and an aversion to death like that cockroach under my bed that just soaked up an entire bottle of DOOM before it started breakdancing, it's a match made in heaven. Seeing Dark Souls bosses such as Ornstein, Smough and Quelaag imagined in that style, makes for a hard-as-nails game that I actually do want to play.
C'mon Bandai Namco, the fans have spoken. Get on this already.
Last Updated: November 27, 2017