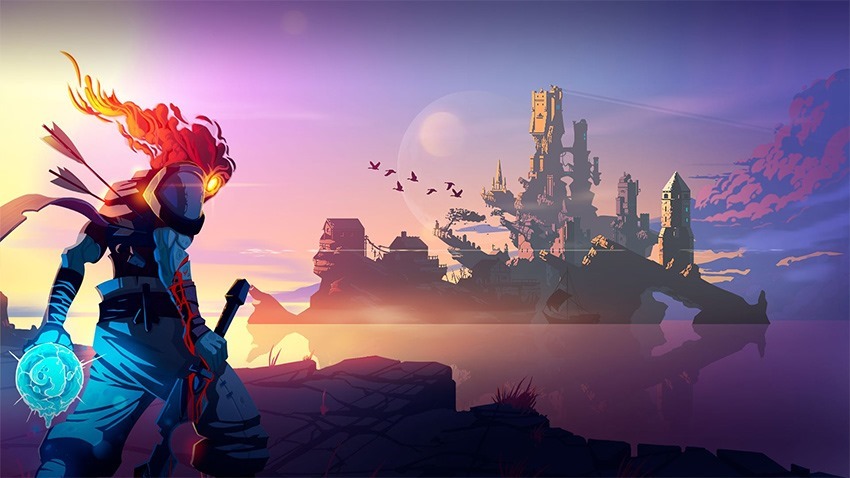 Dead Cells is one of my favourite games of the year. Its brutal action and repeatable runs have made it a game I'm happy to sink 10 minutes or 10 hours into at any given time. The release version has now been out for about a month, without anything resembling extra content since its release. That'll be changing soon!
In a Steam Update, Motion Twin has detailed what sort of content Dead Cells players can expect in the very near future.
"…the first major post-release update is currently under construction and we're hoping to have it in the beta branch late October/ early November," says the developer on Steam. "This patch will focus on heavily balancing, polishing and bug fixing, as well as new possibilities for customization with better mod support, and a new Custom Mode."
That Custom Mode is a long requested one that'll be especially important for those who've finished the game a few times. It'll give granular control over the game and its settings, (including letting players who've gone about unlocking everything) will prevent certain weapons and abilities from being available in the game. You may even be able to choose your starting weapons. It'll definitely help with nailing perfect runs without hoping RNGesus is kind.
After that, the team is taking user feedback to heart and wants to discuss the future of the game, including whether to include paid DLC.
"We would love to keep supporting Dead Cells on the long run, but we haven't really figured out exactly how yet. What do you guys think about paid DLC? Would you prefer regular light updates or more packaged, themed ones? More playable content in the vein of what's already existing or exploring new ways to play the game through different modes? Everything is on the table… Let us know what you want to see."
Me? I'd love to see a few more bosses and a few more branching paths to make runs fun and interesting again. I'd happily throw more money at Motion Twin for extra Dead Cells content.
In case you haven't played it, you should take a gander at our review:
Punishing perhaps, but also never unfairly so thanks to the sublime design that emphasises speed, fun and precision as you build up the necessary muscle memory in your thumbs to try again. Dozens of hours later, and I'm still addicted as I send enemies into oblivion with a stomp attack, work my way through challenge rooms and try new strategies on the deadly bosses of each zone.
Last Updated: September 21, 2018