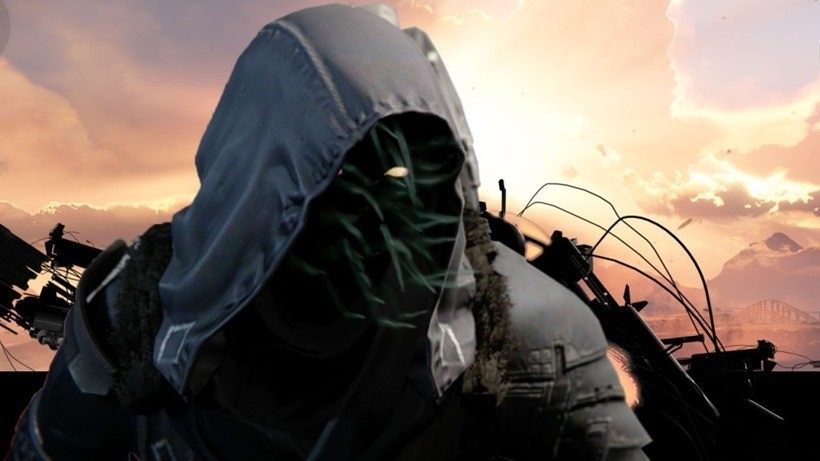 They called him Xur. The tightest fist of the Terran solar system, a merchant whose specialty was death in exchange for the strangest of coins. A fickle dealer in fine arms and armour, Xur could sell you a gun that you'd been techno-lusting after for months, or pop by on a Friday with some old hand-me-down armour that you'd scoffed at after finding on the corpse of Oryx after yet another terrible raid.
And this Friday, Xur was back. And he meant business.
You like that? Yeah, I have dreams of being a published author one day. I'm currently working on an autobiography of Xur, which will soon be sold in the Tower book shop for 10 Motes of Light. Pre-order now, and I'll thrown in a free season pass to the upcoming extra pages DLC that I'll be releasing throughout 2016!
Anyway, Xur is back today. This week, you can find him loitering around under the hangar, in the bar area on the Tower.
Here's what he has for sale:
Empyrean Bellicose – Titan Helmet – 13 Strange Coins
Skyburners Annex – Hunter Helmet – 13 Strange Coins
Alchemist's Raiment – Warlock Armour – 13 Strange Coins
Thunderlord – Heavy Machine Gun – 17 Strange Coins
Legacy Engram – Body Armour – 29 Strange Coins
Three of Coins – 7 Strange Coins
You've got until 9AM GMT on Sunday morning to earn some Strange Coins. Remember, Strange Coins are much easier to get your hands on lately. Just do a few daily bounties, decode a few engrams and you'll have more than enough for when Xur arrives on Friday. And for the Traveller's sake, stop talking so loud already.
Last Updated: January 29, 2016