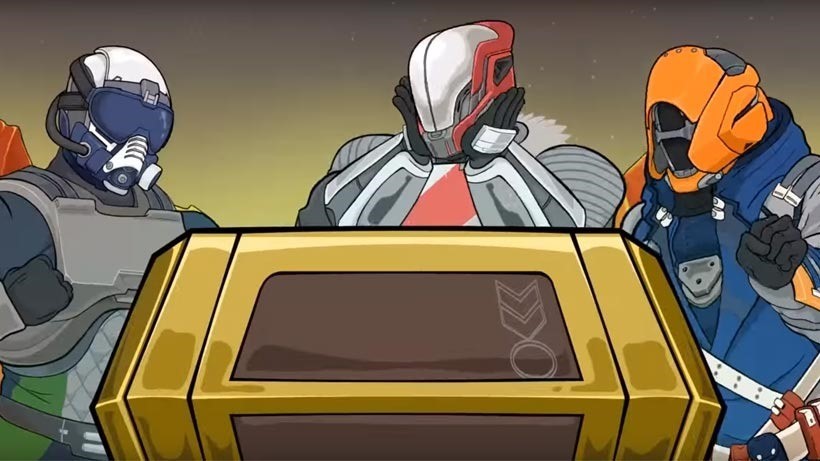 I'm pretty much done with Destiny for the year. It's been a swell ride, I've dropped plenty of Strange Coin and even more Hive Knights along the way. And yes, I'm well aware that I'm saying this right before a new expansion will be announced (Aaaaaaaaaany day now!) and I start frothing at the mouth. But for now, I've had my fill of the game.
This year one Guardian is still keeping his eyes on the game, but he'll be doing so as an observer instead. One thing that I have noticed in year two however, is that the balance of Exotic weapons has shifted. Year one had the cream of the crop when it came to the rarest of guns, and while year two has some fine weapons (I want to have children with my Teleston), it's just not the same.
Many great year one Exotics were left behind when the Taken King arrived. Gjallarhorn was nerfed, guns were rebalanced and players had to get used to the idea that sticking to just one gun is actually boring. Still, some folks miss their most treasured weapons, which couldn't match the damage output of the newer gear on offer. Looks like some old favourites are returning however.
Destiny developer Bungie outlined which cult classic guns and armour will be making a comeback on their Instagram account, which also includes the fan favourite MIDA Multi-tool. A scout rifle that gives you extra speed and more radar options, the MIDA Multi-Tool has been on the wish-list of many a Guardian. Here's the full list of returning gear:
Weapons:
Mida Multi-Tool (scout rifle)
Plan C (fusion rifle)
Dragon's Breath (rocket launcher)
Super Good Advice (machine gun)
No Land Beyond (sniper rifle)
Hard Light (auto rifle)
Armor:
Nothing Manacles (Warlock gauntlets)
The Armamentarium (Titan chest)
ATS/8 Tarantella (Hunter chest)
Peregrine Greaves (Titan legs)
Apotheosis Veil (Warlock helmet)
Radiant Dance Machines (Hunter legs)
Achlyophage Symbiote (Hunter helmet)
Twilight Garrison (Titan chest)
Bones of Eao (Hunter legs)
As a Titan Guardian, I'm damn happy to see the Armamentarium returning, but it's Dragon's Breath that is top of my list. Sure, Gjallarhorn had cluster-missiles on impact, but the Dragon's Breath rocket launcher had an impact which created minitiaure supernovas that burned away at high-level enemies. Lovely stuff, especially when you see the rocket launcher constantly emitting smoke when strapped to your back.
Remember, smoking is bad for you. If you're on the receiving end of my favourite rocket launcher that is. The new year two year one guns will be out in time for the December update, which will once again introduce a whole new roll of the gun-balancing dice to Destiny.
Last Updated: November 23, 2015