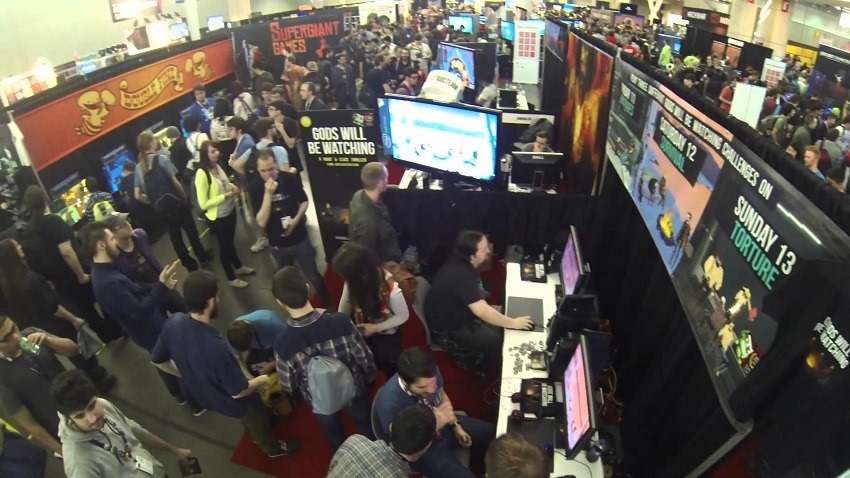 Donald Trump's first few weeks in office have been anything but smooth sailing, with the executive immigration ban already raising all sorts of problems for a myriad of travellers over the past week. Many are either banned from travelling to the United States, or too wary to risk being detained in an airport despite being legally allowed to enter. It's had a direct impact on the upcoming Game Developers Conference, but Devolver Digital is trying to help out where there can.
While some eager developers will no longer be able to attend the event (which is a hub for business and new games showcases, especially in the independent scene), indie publisher Devolver Digital has stepped up to the plate and offered to be some sort of aid. The publishing house has offered to demo games from affected parties, hosting the titles at their booth and walking attendees through it in the absence of the developer being able to be there themselves.
If you canceled plans to demo a game at GDC due to the US immigration ban, we'd like to demo it on your behalf. https://t.co/XSsi58dit2 pic.twitter.com/16pY2kOeol

— Devolver Digital (@devolverdigital) 2 February 2017
It's a very proactive move from a publisher that has already garnered fame for being one of the most understanding and prolific houses for weird and wonderful games projects. It mirrors some other moves game developers are taking to counter what they deem reprehensible acts on the US governments part, such as independent developers Vlambeer donating 24-hours worth of sales to the ACLU (the legal body working pro bono to help affected travellers).
This is how parts of the games industry fight back against unjust political policies, but it's also how the industry props itself up in times of trouble. Devolver has no requirement to help out developers that they might not even know, but they understand the importance of not shutting out creative works purely because the artist comes from a particular country. If you're in any way affected by the ban, Devolver is still taking applications – although space is running out fast.
Last Updated: February 3, 2017