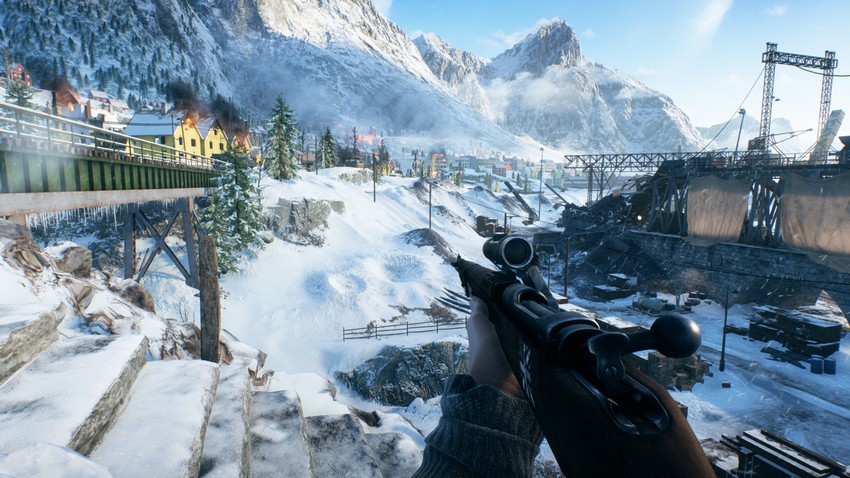 When I first got into Warframe about two years back, I was absolutely blown away by developer Digital Extremes and the way they handled with their community. Never before had I seen a level of communication and interaction like this, with the community always being kept in the loop on the state of the game and even regularly engaged with for ideas on what to do next. It's an incredible system that many game studios could learn from. DICE apparently has.
Before the launch of Battlefield V, the Swedish-based studio promised far better communication as the latest entry in their military shooter franchise transitioned to a live-service game. They launched weekly behind-the-scenes video streams with the developers (similar to Warframe's Devstreams) and have been very vocal on social media. They're not just talking though, they're also listening.
Since BFV released just a over a week ago, the biggest issue players have been talking about is the new, very unforgiving "time-to-kill" and/or "time-to-death". Infantry has never been deadlier as the slightest mistake will result in you dying before you can even register that you've made it. This was admittedly not very new-player friendly, but as a longtime fan of "hardcore" modes in games, I loved this approach as it results in a system that rewards higher skill ceiling gameplay. I was not alone in this sentiment. As much as some players complained about dying too quickly, many others were advocating that outright slowing down the TTK was not the way to address their concerns as it would change the entire flow of the gunplay – which is arguably at the best it's been since Battlefield 3.
DICE agrees with this sentiment as they revealed in a new post on the Battlefield V subreddit, that while they acknowledge that players are dying a bit too quickly, they will rather be tweaking weapon balance to get around this issue while they also investigate the numerous factors (netcode, damage feedback, etc) that influence TTK/TTD. The big reveal though is that they want to propose any changes to the community first and get feedback before they commit to anything. They will be doing this with next week's rollout of Tides of War, as detailed below:
As part of Battlefield V's live service, we want to involve you in experimenting some changes that we believe could improve the overall experience and create a deeper gameplay. The first experiment we want to run is a TTK change that we will be closely measuring soon.

This TTK experiment may take the following shape but may change as we're still investigating how to approach. It may be proposed to players in-game by rolling out the new TTK changes globally to all players connecting to any server, while adding a new playlist accessible through the server browser where players can play the old (or as it is, current) TTK to compare the two experiences.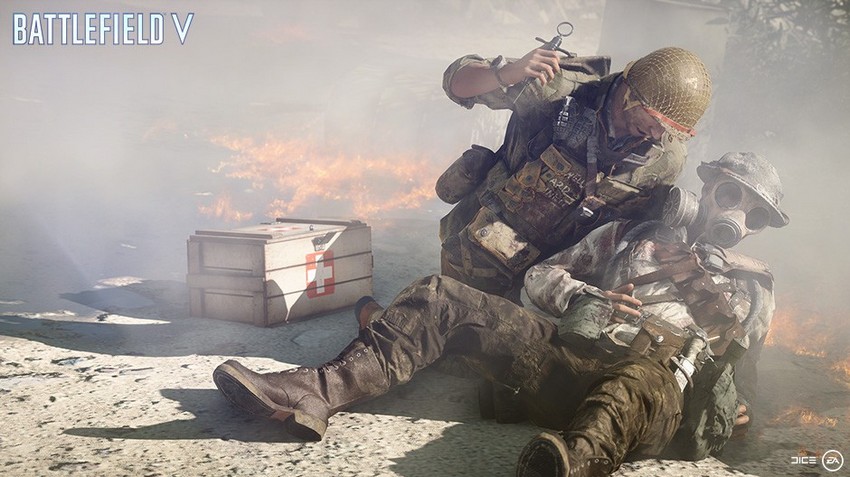 I really, really like this approach. One other thing I like? DICE are also addressing the issues with the medic class feeling a bit underpowered and clunky. The medic-specific SMG weapons will get better range, increased muzzle velocity, and better sustained fire accuracy to compete with the assault rifles and LMGs of the other classes. The medic revive has also been streamlined and tweaked to fix issues and "virtually make the reviving experience 'faster'" for both the reviver and the downed ally soldier. They are not actually lowering the overall revive time, but that is "something we still keep in mind".
It was revealed on Twitter that the upcoming 4 December patch has a whopping 19 pages of patch notes, so the abovementioned is just the tip of the iceberg. You can check out the rest of the (very detailed) weapon balance changes that DICE will be implementing, alongside what will be contained in their upcoming Airlifts (don't call them loot boxes, yo!), new spectator mode options, and more OVER HERE, but I'm already quite impressed thus far – both in DICE's fixes and how they're communicating those fixes. After being delayed this week, the all-new Tides of War Chapter 1: Overture landing page that details what will be coming in the first bout of live-service content, will be going live on Monday, 3 December, so we can expect even more info then.
Last Updated: November 30, 2018