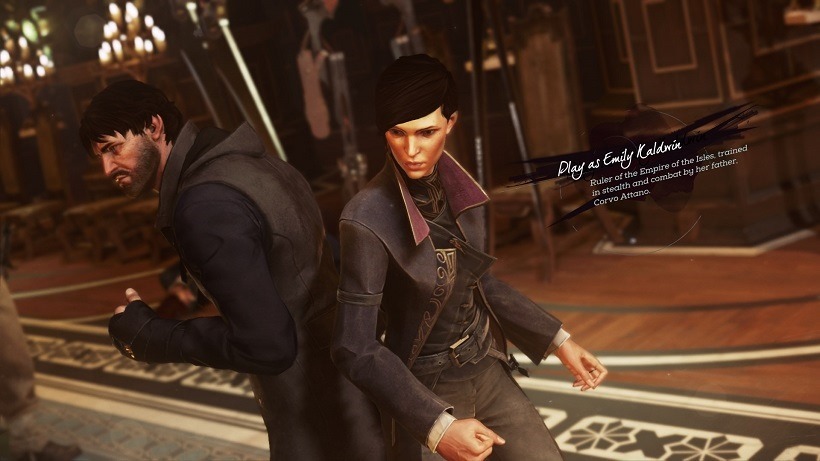 Dishonored 2 is (somewhat surprisingly) one of the best games of the year, with Bethesda and Arkane really delivering on a sequel that innovates and refines around every corner. It's a blissful treat for those looking for their stealth game fix, and Bethesda hopes that players keep sneaking around beyond the two playthroughs you'll need to experience the story with Emily and Corvo. And to incentivise that, they're adding a bunch of new features from next month.
According to the Bethesda Blog, Dishonored 2 will get two brand new features that should extend the life of the game for those looking for a challenge. You'll be able to play through the adventure again with New Game+, retaining all your arkane powers for a no holds barred run. On top of that, a new custom difficulty mode will allow you to tweak certain settings to better cater the experience to your preferences, although Bethesda didn't go into details regarding which settings it would allow you to tweak.
If you're playing on PC this might sound a little premature, given the game's numerous issues on the platform still. The official forum for the game also detailed some slight fixes in the latest patch, although it seems most of the major core issues regarding framerate stability have yet to be ironed out.
Mouse improvements, including a fix for sensitivity being framerate dependent
Fixes an AMD cloth physics issue, which impacts framerates at various points in the game
Fixes an issue affecting CPU task priority – the game no longer switches CPU task priority
If you are being held back by technical issues it might just be a warning for what to expect now that Bethesda is refusing early copies to critics that might warn consumers of such problems. But if the actual quality of the game was your only concern, Dishonored 2 hits it out of the park – and will likely continue doing so next month.
Last Updated: November 21, 2016