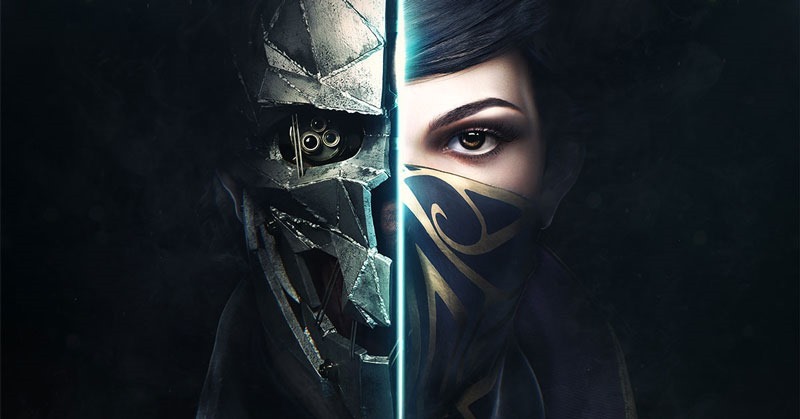 I started playing Dishonored 2 yesterday, and I'll have a lot more to say about it once I've played enough it to start forming real opinions. My very first impressions though, are exceedingly good – and it should very much tickle your fancy if you were a fan of the first.
It starts out, 15 years after the events of the first game. The Royals of Dunwall., led by Empress Kaldwin, are having a memorial service for Jessamine. Things go awry, and political power is wrested away from Emily Kalwdin – setting of s grand tale of (sigh) revenge and retribution.
Before you attack me for spoilers, there weren't any that aren't revealed in the game's launch trailer, which you can watch below.
Early on in the game, you're given the choice of playing as either Emily or her father, Corvo Attano. I've played the first mission through as both, and I'm still undecided on who to stick with. As I don't have any supernatural powers just yet, they both play very similarly, only with different voice overs. While I will probably end up doing low and high chaos plays, deciding who to use for each is proving to be tricky.
The stealthy and non-lethal bits, thus far, are proving to be sublime – but stabbing people (in video games!) is always fun.
"Reprise your role as a supernatural assassin in Dishonored 2, the next chapter in the award-winning Dishonored saga by Arkane Studios. As either Emily Kaldwin or Corvo Attano, travel beyond the legendary streets of Dunwall to Karnaca – a once-dazzling coastal city that holds the key to restoring Emily to power. Armed with the mark of the Outsider and powerful new supernatural abilities, hunt down your enemies and forever alter the fate of the Empire."
Those who have pre-ordered the limited edition get access to it today, while everyone else has to wait until tomorrow.
Last Updated: November 10, 2016