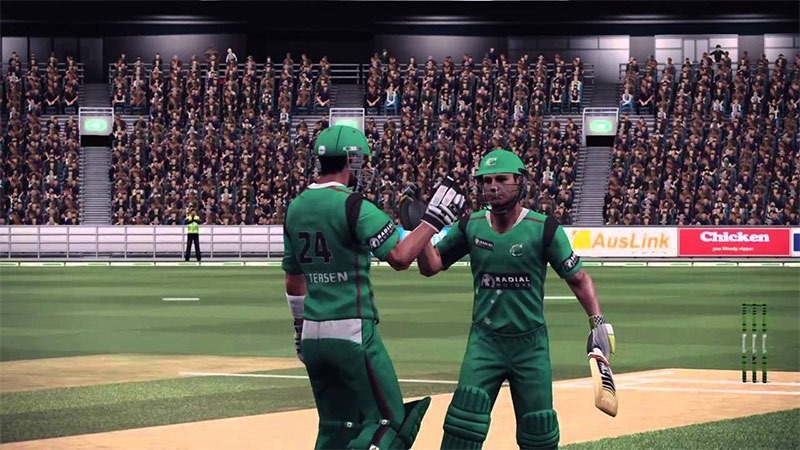 We live in a weird time. 2016 has been a horrible year for most – celebrity deaths, back-peddling demagogue presidents and a local Rugby team that's lost to Italy. There's some hope though! Other than a little Faffing about, our Cricket team is doing really well, giving the Aussies the thumping they rightly deserve. And if you like cricket games, your year could be getting even better.
The last great cricket game just happened to be Don Bradman Cricket 14, which we called:
"Easily the best cricket game of this console generation and possibly of any generation. Yes, this is very probably the finest cricket game ever made – though that's not really saying very much."
It's was rereleased more recently on the newer consoles, adding a minor lick of paint, but still stands as about the best digital cricket you're likely to experience. That may or may not change with the release of Don Bradman Cricket 17 this December. It'll be released on the consoles on December 22 (and on PC a month later) – making it a perfect last minute holiday gift for the game-playing Cricket fan in your life.
"We have built completely new batting, bowling and fielding mechanics based on player feedback," explains Big Ant CEO Ross Symons in a press release. "With Don Bradman 17 releasing right in the heart of the Aussie cricket season, we're looking forward to players recreating the classic moments of the summer of cricket in their homes."

"We were overwhelmed by the success of our first run at Don Bradman Cricket. To this day players from around the world play it daily, whether they are simulating their favourite test team matchups, or playing games with as little as one over each side. We think they're going to love the enhanced career mode, refined on-field mechanics, and enhanced visuals and animation. After all, many of the changes came as a direct result of feedback from our most dedicated fans."
The game will apparently be quite an evolution of the game, with an in-depth career mode that has you starting out playing for local clubs before moving on to bigger domestic teams, and perhaps even making it to the national side. It'll also have a pretty robust stadium and logo editor that'll allow you to recreate your own club. It'll also – for the first time – let you make women cricketers.
Last Updated: November 25, 2016