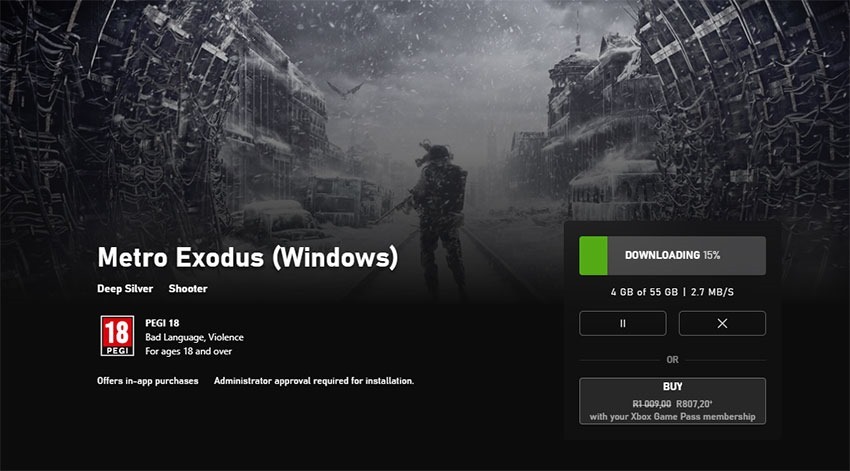 Xbox Game Pass is available on PC, and it's an astounding bit of value, as I've already detailed. When I wrote about that, some people very helpfully pointed out that the list of games available to use in South Africa was limited, with just 63 of the 109 games available. Obviously, this would be a big problem, as Game Pass would become reduced value proposition.
The one game I was most excited for, Metro Exodus, was not in the list of games available to Game Pass PC users in South Africa, which was upsetting. I did, however, notice that by searching for the game in the newly released Xbox App which acts as a hub for Game Pass on PC, I was able to download and install the game.
Naturally, I then cross-checked the list of games originally revealed with Game Pass with the reduced list of games that are listed as available on the South African list by using search and I was pleased to discover that there are just three games missing from South African Game Pass on PC. They are Antiquia Lost, Mindzone and The Banner Saga 3. Curiously, none of these games actually show up as available through US' game pass either, and I'm just working on this using the text-based list of available games.
Everything else, From Metro Exodus, Shenmue I+II, The Messenger, Battle Chasers and the rest of the games are available to download and play – you just have to find them through search and not by browsing the list of available games. It's not ideal, but at least the service isn't especially lacking for us.
Need more E3 in your life?
Check out our E3 2019 portal
Last Updated: June 10, 2019