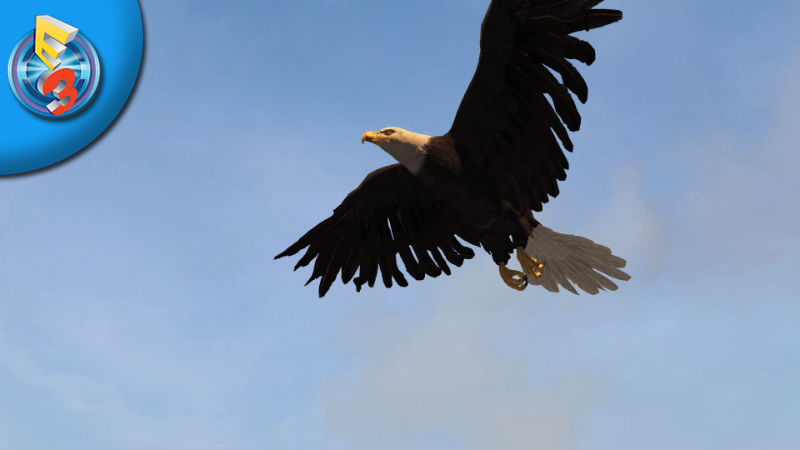 You know in Assassin's Creed how there's Eagle Vision? Well, in this VR game, you play as part of a team of eagles playing capture the flag. I know, it sounds weird, but actually, I got to play it last year at E3 (in a way less pretty version) and it was incredibly intuitive and fun. While playing, you can almost believe that you're actually an eagle, soaring over Paris. KAAAAW!
No official video yet from Ubisoft, so here's one from our reporters on the ground.
What has this conference become? #UbiE3 #E32016 pic.twitter.com/LDgBqtx6lN

— Matthew Figueira (@MatthewFig) June 13, 2016
I love watching on stage demos of VR. I swear it's way more immersive when you get to wear the headset – in these presentations it just make everyone look awkward. It's coming to all VR platforms this (northern hemisphere) fall.
If you don't want to be an eagle, you could always go to space instead. I'm still weirded out by this VR experience, but I suppose it will be exciting for some of you…
Be with your friends on the bridge in a Star Trek game? I think the eagle thing is closer to my flying fantasies, but to each their own. Star Trek: Bridge Crew is also coming to all major VR platforms in (northern hemisphere) fall 2016. Dibs on playing as captain, by the way – I'm going full Kirk and sleeping with all the aliens.
Last Updated: June 13, 2016