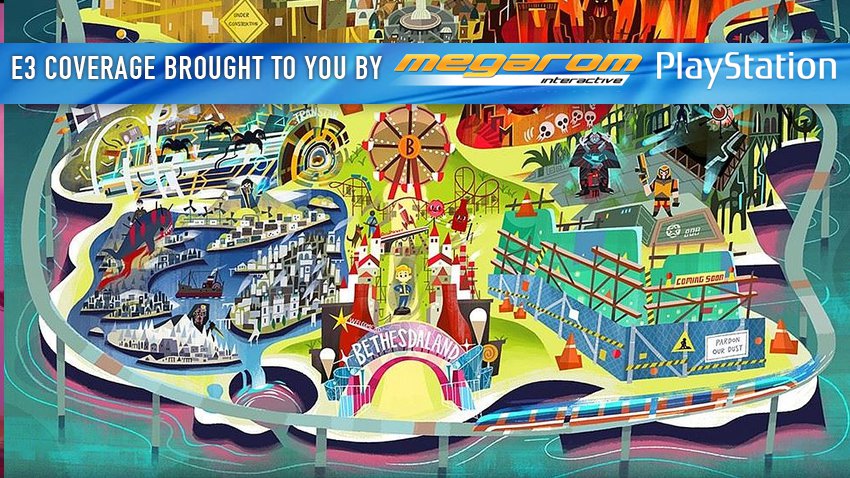 Bethesda finds itself in a strange spot with E3. They're a strong publisher with some of the best studios around creating content for them, but they only have so many games released each year. Bethesda isn't EA or Ubisoft, publishers who can afford to annualise several franchises and roll out a half-dozen new games each year.
Recently however, Bethesda has been on a roll. Not only have their games maintained a level of quality, they've also been popping out onto shelves more regularly. I'm starting to think that they're feeling the pressure of being more consistent, of trying to find a balance between quality and quantity. It's not an impossible task, but it is one that is fraught with peril if even one game is lacklustre upon release.
I'm also starting to think that said cracks are beginning to show. Bethesda's E3 press conference this year was the epitome of short and sweet, not even an hour of content shown and with very little new content added to their upcoming release slate. Wolfenstein II: The New Colossus may be a must-buy for me, but I'm going to need to rethink my idea of having a VR kit as a day one purchase for DOOM VFR.
Likewise with The Elder Scrolls on Switch and the reintroduction of Morrowind in the online edition of that popular franchise. Bethesda's showcase was that of games that we knew were coming. Point I'm making, is that I reckon Bethesda should adopt a page out of the Nintendo playbook.Instead of spending who knows how many hundreds of thousands of dollars on an elaborate event, rather stick to quick online blasts of information when they feel like it.
Bethesda at its best, is when that publisher plays the game according to their rules. They don't need to imitate any studio around them, they just need to do what they do best: Focus on the games, and leave the PR for them open to a schedule that suits them. What do you think? Let us know below and remember to keep an eye out on our YouTube channel. We'll have more content up this week, and hopefully a bigger focus on my hairy legs as well.
Need more E3 in your life?
Check out our E3 2017 portal powered by Megarom Games and PlayStation
Last Updated: June 12, 2017