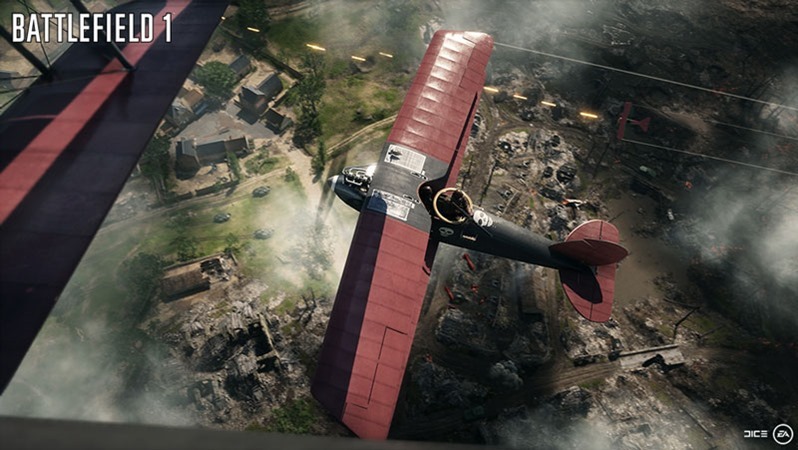 By now, you're probably aware that there will be no third party dedicated servers for Battlefield 1. EA is hosting the servers themselves, and will allow you to rent servers for the game for limited periods.
Here, according to them is why:
"In the past, servers were handled by third-party companies – now, EA is providing them directly. We think this will benefit you in several ways. First off, we will be able to secure the quality of the actual hardware. Since the servers come from the same provider, it will give everyone the same uniform experience. Furthermore, if you have questions or need help, you will be able to reach out to EA Support directly instead of third party support."
It's a bit of a mess, because while rumours have abounded that there may be a server located in South Africa, there's been no real confirmation of that. It's made many people rightfully cancel their pre-orders, waiting for more information.
Yesterday, EA released the pricing information for the servers it'll be hosting. It is, I suppose reasonable – but not exactly cheap. Oddly, there's a price disparity between the PC and console servers, with PC pricing coming in higher. Here's how much you'll pay to rent a Battlefield 1 server.
PC
1 day: $2.99
7 days: $11.99
30 days: $42.99
90 days: $99.99
180 days: $149.99
PLAYSTATION® 4 / XBOX ONE
1 day: $1.99
7 days: $7.99
30 days: $26.99
90 days: $64.99
180 days: $99.99
While that's answered the question of price, EA and Dice have done nothing to allay fears that we in South Africa will be stuck with the 200ms+ pings that we generally have to Europe. As for the server features, here's what you can expect:
Among many other settings, players renting servers will be able to adjust:
ticket count
bullet damage
modes
weapons
maps
Mweb Gamezone's kept their eyes on the official forums, spotting a few things directed at Battlefield North American Community Manager, Jeff Braddock – including this comment from somebody called DefencerX.
"Will there be SOUTH EAST ASIA (more specifically Singapore) region for rental? I see that south africa has been added to the list. We are the next. We really need more region specificity (instead of just ASIA=japan) because the pings are really bad for us. The best connection I have is ~180 to 200ms to Japan." DefencerX wrote.
Unfortunately, I'm unable to find this list – so it all remains conjecture right now. We should find out more information on the region specifics tomorrow. The question now is whether or not the muddy rent-a-server program has led you to have doubts about buying Battlefield 1.
Last Updated: October 20, 2016