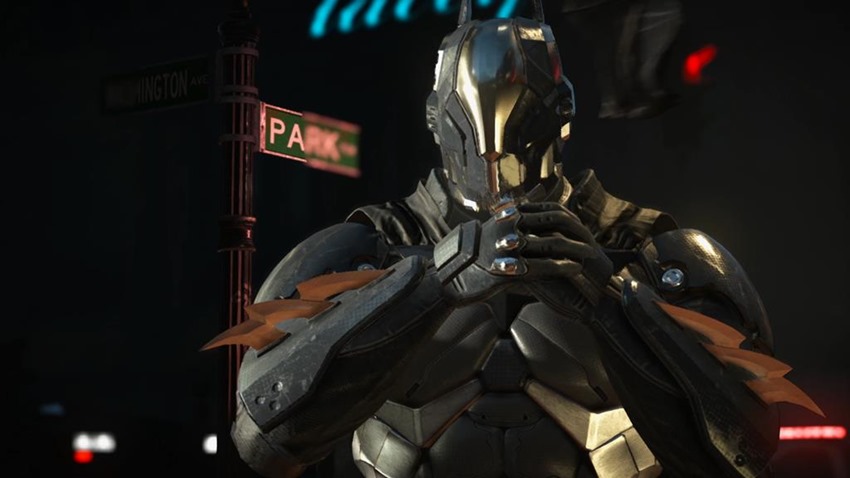 If you had to look at the base plot of Injustice 2 as a casual gamer, the concept pretty much sells itself: DC Comic's greatest heroes and Aquaman, facing off not only against each other but also their deadliest adversaries in single combat. Mano y supermano, in battles that shatter the battlegrounds that they clash on.
But as the kind of gamer who lives and breathes the fighting game genre, maybe even competitively, Injustice 2 might be a harder sell thanks to the Gear System in place. Developer NetherRealm has been hyping the game with a tagline that says that every battle will define your character, specifically with loot drops that can make your chosen vigilante that little bit stronger or faster.
And I like it, but it still does pose a hazard to the competitive side of Injustice 2, even if the developers want to reassure you that this feature is more of an incentive to keep playing. And now NetherRealm boss Ed Boon has weighed in on the debate with some thoughts of his own. "Yeah, absolutely. There's always a percentage of players that are looking for the regulation, no enhancements, "I just want a level playing field" version," Boon said to GameSpot.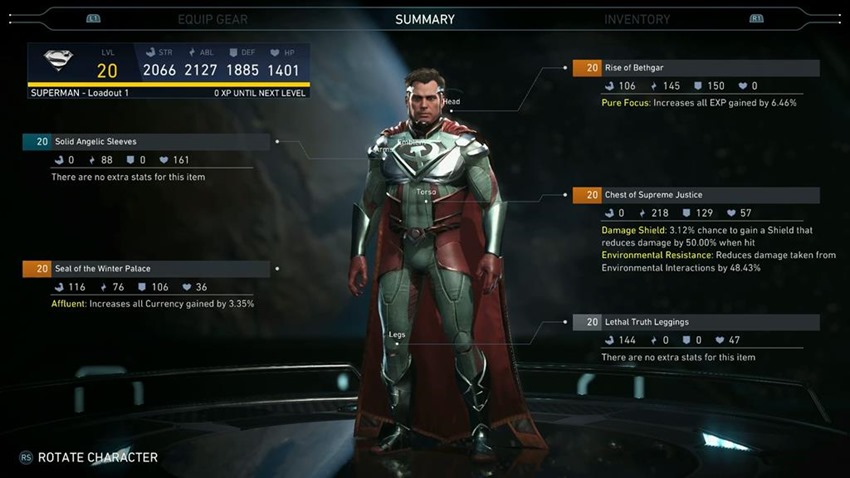 We knew that there was going to be a percentage of people that would want [that]. So, for tournaments and for people who want to do ranked matches and all that stuff, we do have a way to disable the enhancements. But the fun of it, what's so cool, is being in this constant process of crafting your version of Batman or your version of Atrocitus or Supergirl, and just being in this constant state of making them a little bit better, a little bit better and playing them online and being rewarded. That iterative loop is really proving to be a lot of fun
.
And I get where Boon is coming from here. A fighting game lives and breaths by its online component these days. The single-player content is pretty much played once and forgotten, or dusted off for a drunken showdown on a very weird night. The Gear System comes off as a complimentary component of the single-player side of Injustice 2, thus creating some longevity for it. So is this the way forward for the genre then, to have a traditional system in place augmented by these extra features?
"I don't think every idea necessarily does as radical of a gameplay thing as what we're doing with this gear stuff," Boon explained.
The big thing that we're doing is introducing, like, "Yes, it actually affects gameplay." I think that's the main way people will play, but, like I said, there's tournaments where you're playing for money. There are online tournaments and gatherings and all that stuff–esports and everything. So we absolutely knew we were going to have another mode that strips away the [stat boosts].
Injustice 2 is out in May. And hopefully there'll be enough dark knight gear for me to recreate the Batman V Superman armour and tell Geoff that I'm going to make him bleed. Just like the last time I made him supper.
Last Updated: March 9, 2017