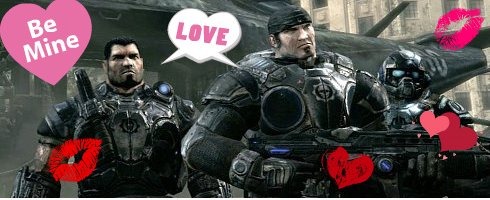 Epic has decided that the best way for real men to spend valentines day is by loading up the manliest game you can find and turning everyone around you into giblets…
Granted this may only appeal to 'real' men without lovely ladies in their life but I wouldn't be surprised if their were quite a large amount of those on Xbox Live.
To sweeten the deal they will be dishing out bonus XP on the night for all the love sick players who log in.
Unfortunately my wife will be in the wrong country on Valentines day and as such I will need something to do that night… and sticking Gears 2 back into the box actually doesn't sound like such a bad idea.
Image stolen with respect from VG247… it's awesome isn't it.
Last Updated: February 1, 2010