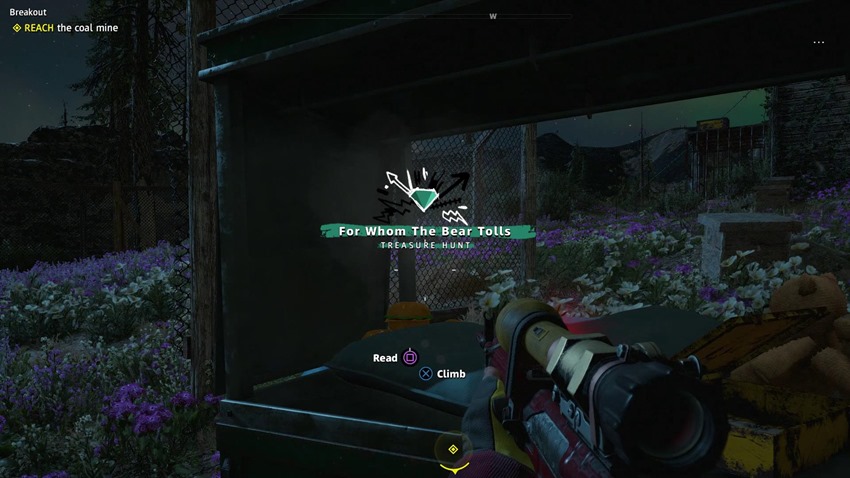 Looking to score big on a stash of perk points, resources and some silver with which you can buy some of the deadliest weapons in Far Cry New Dawn? Then you've come to the right place, as we've scoured the entire map of Hope County, dug into some prepper stashes and have figured out just how to unlock the doors to a treasure trove of goodies! Read on, for a guide that'll help you out in a pinch.
For who the bear tolls
Grace Armstrong's old church has some treasure hiding on the grounds, but get it, you're going to…bear with me. Looks like one of Cheeseburger's offspring has been trained to carry and protect the key to a crypt full of useful supplies, and if you're keen on enterting that tomb then you're going to need to get ready for a fight.
Head on up to the roof, locate the church bell and empty a few rounds into it until the bear eventually shows up. With the easy part done, you've now got to focus on killing the grizzly mauler, a task easier said than done if you happen to be using low-powered weapons at this stage in the game. Ater soaking up a mountain of lead, the bear will eventually fall and you can claim the prize.
Head to the crypt, unlock it and you'll have plenty of experience points, gear and resources to grab. In my case, it was a victory that I bearly managed to obtain.
Last Updated: February 15, 2019