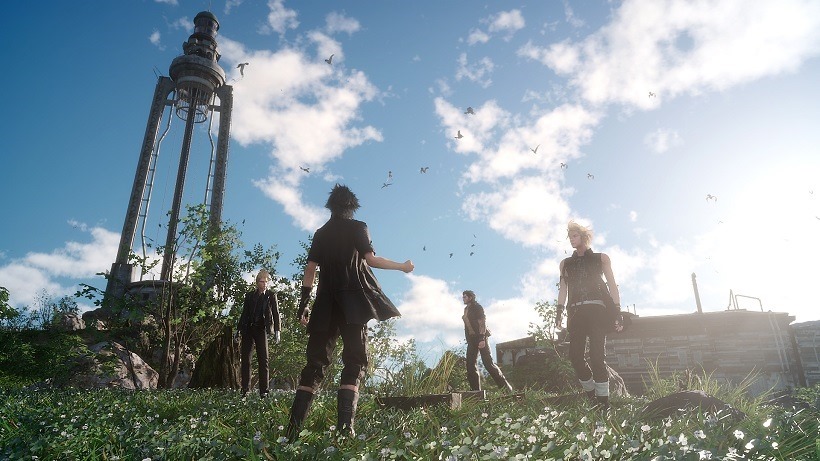 Final Fantasy XV finally got a release date yesterday courtesy of the lavish Uncovered Event, letting avid fans worldwide mark September 30th on their calendars and wait in anticipation for the JRPG's launch. Or at least consoles fans can, with Final Fantasy XV for now only confirmed for launch on Xbox One and PS4. Shortly after the event discussions around a PC version of the game began taking place across media, and Game Director Hajime Tabata decided to address it head on.
Speaking to Engadget, Tabata explained that him and his team have been talking about a PC version, and that it's certainly something they have been looking at during development. He added that right now the focus is on the console launch, and that all the team's effort is being put into that currently. As a result, Final Fantasy XV won't launch on PC this year. Or anytime soon in fact.
"Unfortunately we weren't able to do simultaneous development on a PC and console version for XV," he said. "We had to focus on the console version and our goal was to maximize, optimize everything for the HD consoles. Once that's done, then we will definitely take a good, hard look at PC and what we need to do, and consider all our options. But right now we aren't decided, we're still considering a lot of things."
It could be a similar to the way Final Fantasy XIII eventually found itself on PC years after its console launch, which would mean an excruciatingly long wait for PC fans confined to playing on their desktops. It just seems that work on getting the console versions to ship at their best is already a strenuous task, and asking for a third platform at launch is something Tabata isn't too intent on playing chicken with.
Still, it's more hope than there was yesterday, where PC was completely omitted from the entire release date presentation. If Final Fantasy XV does come to PC, you can expect (somehow0 even more gorgeous vistas to drop your jaw over as you travel with Noctis and his buddies on an epic road trip. But for 2016, you'll just have to find a console.
Last Updated: April 1, 2016