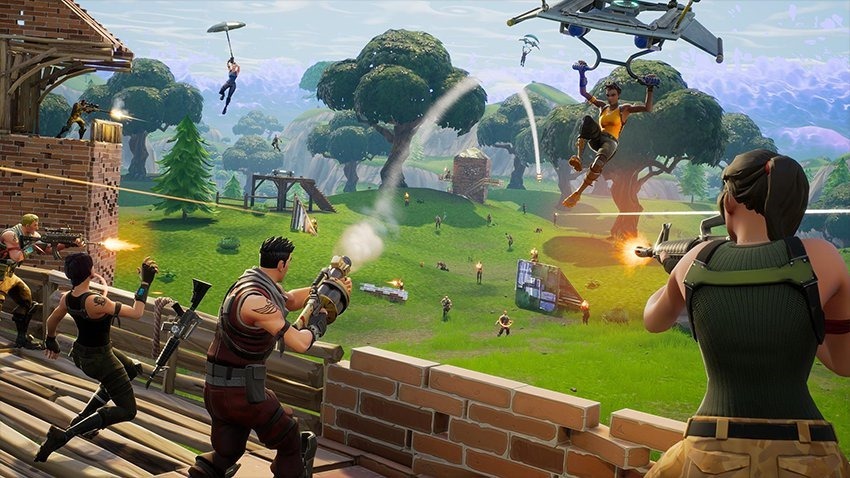 Fortnite Battle Royale is unfathomably popular, with millions of players logging in to play the cartoony kill-everyone-else shooter every day. If you're in South Africa and trying to log in right now, you're either unemployed, a student, or you're one of those people that really, really, really needs to get in a few rounds before work. Well, I'm afraid I have some bad news for you.
Fortnite's servers are, at time of writing, down for "emergency maintenance" with no word on when they're expected to be back up. According to Fortnite's status page, Epic says "We'll be undergoing emergency downtime to deploy major upgrades to our database systems." Hopefully, this fixes the regular hack attacks on Epic accounts.
We're bringing the servers offline for emergency maintenance. We apologize for this inconvenience. We currently have no ETA on when servers will be back up. Stay updated with our status page here: https://t.co/3y0X6buriO

— Fortnite (@FortniteGame) April 12, 2018
Over the past day or two, Fortnite's had a handful of issues. The first prevented people from logging in – and when that issue was resolved, another resulted in degraded matchmaking. It's an inopportune time for the servers to be screwy, given that it coincides with the game's latest update. It's the one that adds the new Port-a-Fort grenade, which allows dummies like me to build some protection and add a little verticality with ease.
The new update will also temporarily revive the 50v50 mode, along with a raft of changes, fixes and updates to make the world's most popular game even better. Or it would, if people could log in.
Last Updated: April 12, 2018