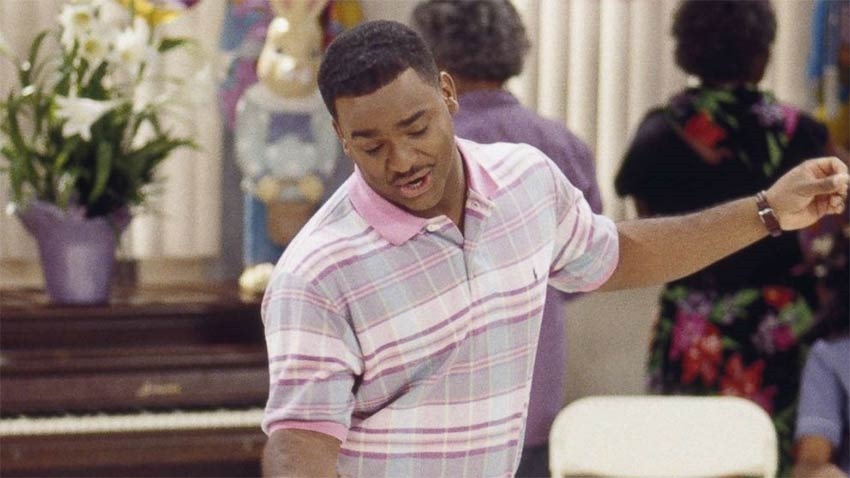 There are several active and pending lawsuit directed at Epic Games (and other companies that have used similar dances) for the dances to be found in the battle royale game. It uses simple dances copied from an array of people, including rapper 2 Milly's Milly Rock, Psy's Gangnam Style dance, Snoop Dogg's Drop it Like it's Hot gesticulations, some kid with a backpack and The Fresh Prince of Bel Air's Alfonso Ribeiro 's Carlton Dance.
Any such litigation has been dealt a serious blow. The U.S. Copyright Office has denied actor Alfonso Ribeiro copyright approval for the Carlton Dance, as made famous in The Fresh prince of Bel Air. In a thorough breakdown, the copyright office explained why the dance could not be considered a choreographic work.
"The dancer sways their hips as they step from side to side, while swinging their arms in an exaggerated manner," states Performing Arts Registration specialist Saskia Florence. "In the second dance step, the dancer takes two steps to each side while opening and closing their legs and their arms in unison. In the final step, the dancer's feet are still, and they lower one hand from above their head to the middle of their chest while fluttering their fingers. The combination of these three dance steps is a simple routine that is not registrable as a choreographic work."
Ribeiro is suing both Epic Games and 2K games for use of the Carlton dance in Fortnite and NBA 2K. In a dismissal brief, 2K's lawyer Kirkland & Ellis attorney Dale Cendali shot down Ribeiro's claim, stating that even if the dance was copyrightable, Ribeiro would not own the copyright.
"[Ribeiro] admits to creating the alleged 'Dance' for the Fresh Prince of Bel-Air series, but did not try to register that 'Dance' with the Copyright Office — presumably because he knows that he does not own the copyright," says the brief. "The copyright notice for the episode in which it first appeared … lists solely 'National Broadcasting Company, Inc.' Thus, Plaintiff's copyright claims fail as his allegation that the 'Dance' was created for an episode owned by NBC means that he has not plausibly alleged ownership of a valid copyright."
Similarly, Cendali thoroughly hit back against 2 Milly in her defence of Epic.
"Plaintiff's [Terrence '2 Milly' Ferguson's] lawsuit is fundamentally at odds with free speech principles as it attempts to impose liability, and thereby chill creative expression, by claiming rights that do not exist under law," said Dale Cendali in Epic's defence last week. "No one can own a dance step.

"Copyright law is clear that individual dance steps and simple dance routines are not protected by copyright, but rather are building blocks of free expression, which are in the public domain for choreographers, dancers, and the general public to use, perform, and enjoy."
While the suits continue, the loss of any claims of copyright to simple dances has very possibly doomed any sort of legal action. I hope none of this leaves 2 Milly 2 Furious.
I'm conflicted over all of this. While I do agree that the dances themselves are too simple to be protected works, I don't like the idea of great big companies profiting from others works (though it is, to be fair, the backbone of capitalism). Similarly, I'm not a fan of over litigation, and if every single dance or emote in every game had to be scrutinised for legality, games would just be more expensive to make and take even longer.
Last Updated: February 20, 2019