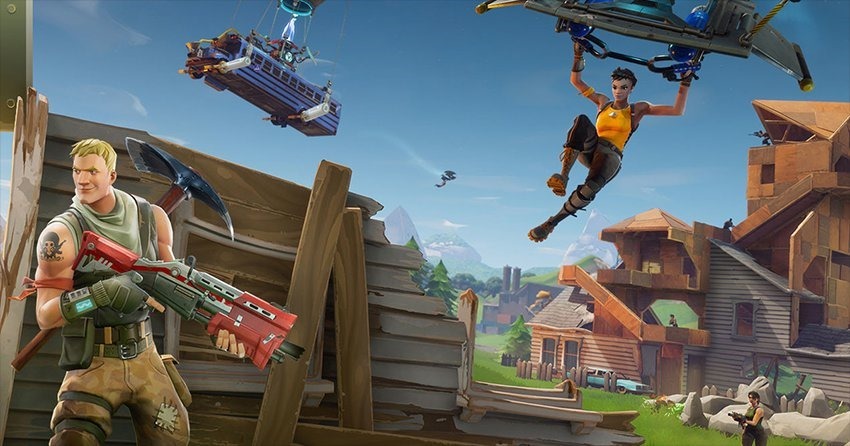 Fortnite is unfathomably successful. The still young Battle Royale game has completely usurped PlayerUnknown's Battlegrounds in both mind and market share – earning Epic games respect and a heck of a lot of money. Despite the game being free, Epic is raking in monumental amounts of cash from the microtransactions within the cartoon shooter.
According to market research company SuperData (via GI.Biz), Epic has raked in over a Billion Dollars just from in-game purchases. Remember, that's income for less than a year. Games like PUBG, H1Z1 and DayZ may have started the trend, but Fortnite's caused it to explode into the mainstream.
Since its release at the end of September last year, Fortnite's Battle Royale has steadily increased its income month on month – with profits of $318 million in May alone, Between February and March this year, Fortnite's earned in the region of $800 million. That's too much money.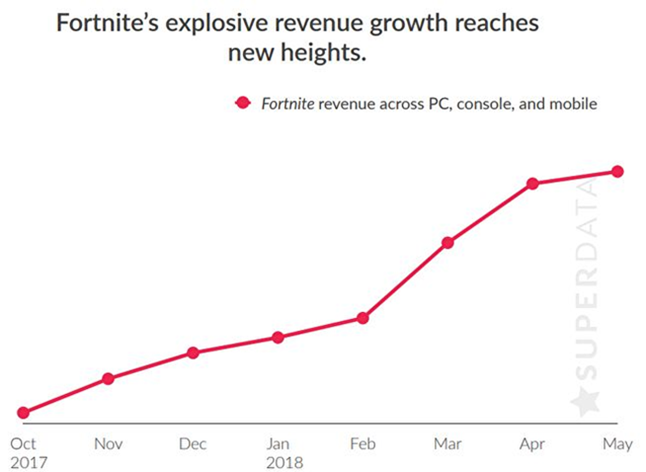 Thankfully, Epic doesn't seem to want to horde all of it, and has retroactively given content creators a bigger slice of the Unreal Engine marketplace profits on the back of Fortnite's success.
According to Superdata's report, the Battle Royale genre is undoubtedly the most popular one at the moment. In May alone, viewers watched over 700 million hours of Battle Royale content across streaming and video platforms, with Fortnite's Battle Royale accounting for 83% of that total.
Whatever you feel about Fortnite and Battle Royale games in general, they're obviously here to stay for now, and interest in them as a whole doesn't seem to be declining in the least. It'll be interesting to see how the top-tier publishers like Activision and EA deal with their own Battle Royale modes, which are coming in Call of Duty: Black Ops 4 and Battlefield V respectively.
Last Updated: July 19, 2018