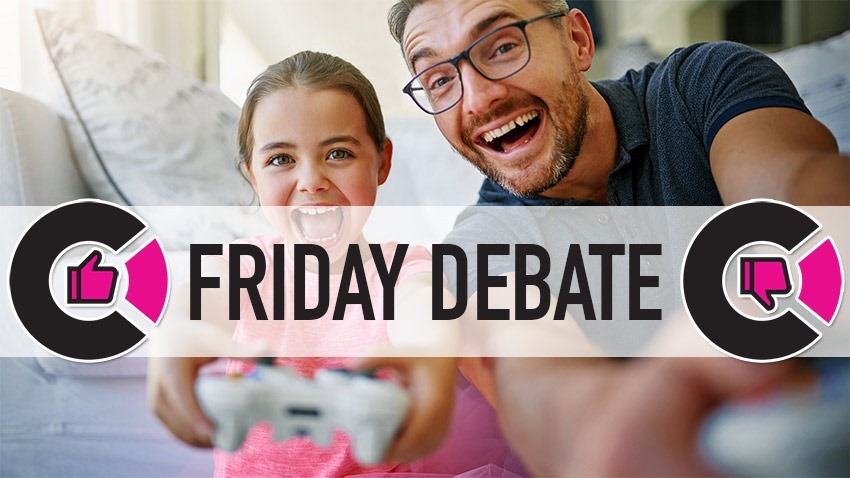 I am the proud wrangler of three teenagers, and it's not surprising, given what I do, that they play videogames. They've now all developed their own tastes and preferences. I have a younger boy who favours Fortnite, PUBG and Call of Duty zombies, a daughter who loses her mind for anything Zelda related and an older kid who loves Dark Souls and Bloodborne, and pretty much anything that is open world with RPG mechanics. All three of them adore Minecraft.
And while they all have their favourite games and genres now, I did of course try to impart my own preferences on them in the way that parents are wont to do -so I raised them on a steady diet of 8 and 16 bit classics, Mario games through the ages and a heck of a lot of Street Fighter. That all said, when they were young they all loved the original Super Mario Bros platformer games, and we played through emulated arcade classics like Sunset Riders together. Now, about the only thing we all play together is COD Zombies, which has nice split-screen, and party games like Towerfall and the Jackbox Party games.
So, whether you're a parent, a would-be parent or haven't even contemplated the thought of having children. Heck, even if you don't want children at all (and that's completely fine; don't let anyone tell you otherwise –  tell us what games you'd raise your kids on.
Last Updated: November 9, 2018