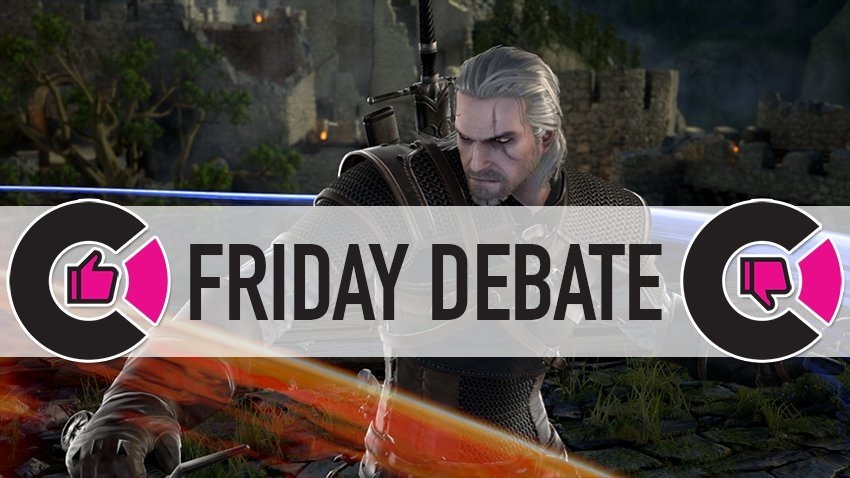 As you probably know by now, The Witcher's Geralt of Rivia is going to be a playable character in Bandai Namco's upcoming weapons-based fighter Soulcalibur 6. It's an interesting bit of cross-pollination, mostly because (to make a joke everyone's already made) it'll be the first game he's in to have good combat.
It's also interesting because it's yet another bit of video game cross-pollination that seems to be incredibly popular of late. Monster Hunter World lets you dress up your Kirin-killing hero as Street Fighter's Ryu and Devil May Cry's Dante. That sort of fits, because they're both Capcom characters, but the game also features Horizon: Zero Dawn's Aloy.
Assassin's Creed Origins has some of the same, featuring a quest line and items inspired by Final Fantasy XV. Final Fantasy meanwhile has jumped the shark with the sort of crossover stuff it's done. The RPG has seen crossovers with Half-Life, giving players a playable Gordon Freeman, and there's a Tekken Crossover that we'll be hearing more about next week. The most bizarre one is of course the Sims 4 crossover.
Of course, it's been a staple in fighting games for ages, and the latest cool crossover is the inclusion of Ninja Turtles in Injustice 2, though we've also seen the likes of Freddy Kreuger in Mortal Kombat, and recently, Predator in Ghost Recon: Wildlands.
It's obviously good marketing that's meant to appeal to people outside of a traditional fanbase, to bring other players in. Here's the question though…does it work? Have you ever bought a game/DLC/extra bit of content because of its crossover characters? Is there a dream combination that would get you to throw money at the screen?
The views and opinions expressed in this article are those of the author(s) and do not necessarily reflect the official policy or position of Critical Hit as an organisation.
Last Updated: March 16, 2018