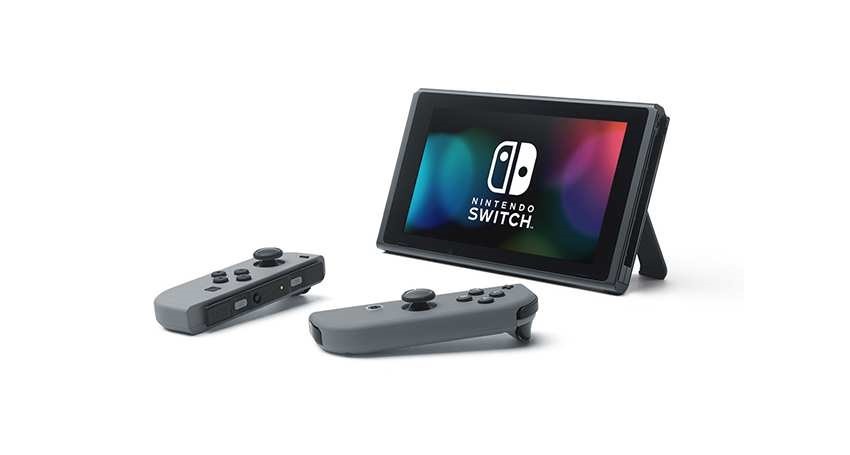 You've probably heard by now that Nintendo's latest console, the Switch, is a commercial success. Nintendo's likely already reached its end of March target of selling two million of their home console/handheld hybrids – and its success will continue. That's despite having a relatively weak launch library, burdened by some unreasonably expensive games.
The company recently revealed plans to double production following strong demand. Nintendo had initially planned to manufacture eight million Switch units during its upcoming financial year starting in April. It's now set to make sixteen million of the things.
In parts of the world that aren't South Africa, finding a Switch in stores can prove difficult, though it's reported that games retail giant GameStop will be restocking the device this week. They're a company that is enamoured with the Switch, calling it a "transformational piece of technology."
Speaking to Game Rant, GameStop merchandising boss Eric Bright thinks that the Switch could outpace the Wii. Yes, the original Wii, which went on to sell over a hundred million units.
"The Nintendo Switch is off to a start right now that it could possibly eclipse the Wii. Initial sales on this have been phenomenal. I can't give straight numbers, but I can say we're seeing one of the highest attach rates of software and accessories to a device that we've seen in a long time."
I think he's reaching. Nintendo themselves expect to sell 40 million Switch units over the next four years; a far cry from the Wii's 100 million lifetime sales. It's a great deal more than the thirteen and a half million units the beleaguered Wii U managed.
Bright has previously praised the Switch's launch strategy.
"The Q1 launch is one of the smartest moves Nintendo could have done," Bright said. "Instead of pushing units out during the heaviest time of the year (in Q4), this allows them to build a base. So by holiday, we can focus on games. There will be millions of people who will be hungry for content, creating a richer development cycle for game publishers who will have an install base to support titles. This also will take some of the brunt off of Christmas and enable Switch to be better stocked at stores."
We're quite fond of the Switch ourselves – though it definitely has a few problems.
"The Nintendo Switch is a fascinating device that manages to pull off some technological magic with equally disappointing concessions. When it clicks, it feels like the most revolutionary gaming device out there. It's just a pity Nintendo didn't take a little more time to iron out all the kinks."
Last Updated: March 22, 2017