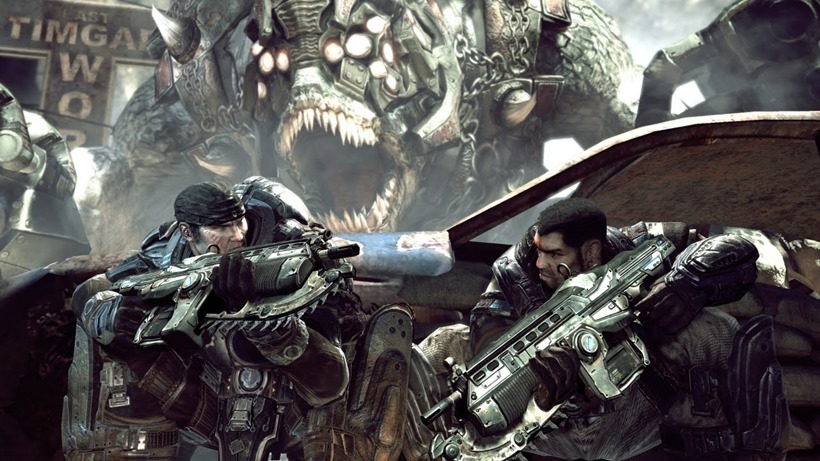 DirectX 12 is making more noise in the PC gaming sphere than I'm sure most would expect, especially since it's come to light that Nvidia is trailing AMD rather heavily in the way their cards handle the new API. Asynchronous computing in particular seems to be the biggest talking point – with the Ashes from the Singularity demo proving that Nvidia has a lot of ground to cover. So how exactly will Gears of War: Ultimate Edition run on green hardware?
In a recent interview with Digital Foundry, newly formed Gears of War studio The Coalition didn't answer that, but did provide some insight into how the new DirectX 12 capabilities are allowing them to unlock their remaster in ways the Xbox One could only dream of. Speaking of Asynchronous Computing in particular, Technical Director Cam McRae explained how the new DirectX 12 technology was helping them unlock the framerate on Windows 10, as well as optimising things like SSAO and MSAA.
We are still hard at work optimising the game. DirectX 12 allows us much better control over the CPU load with heavily reduced driver overhead. Some of the overhead has been moved to the game where we can have control over it. Our main effort is in parallelising the rendering system to take advantage of multiple CPU cores. Command list creation and D3D resource creation are the big focus here. We're also pulling in optimisations from UE4 where possible, such as pipeline state object caching. On the GPU side, we've converted SSAO to make use of async compute and are exploring the same for other features, like MSAA.
The Ultimate Edition will, of course, also use these to help optimise the streaming of their brand new 4K textures, with the game being completely reworked for it to shine at this extreme resolution. If your machine can handle it, and keep decent framerates, Gears of War is really going to pop with detail on PC once again.
We have put significant effort into making the Windows 10 version a showcase at 4K, geo and textures were re-authored with 4K in mind so the visual fidelity will really scale up on higher end hardware. We plan to uncap the frame-rate and will ship with a built-in benchmark mode. For anti-aliasing we'll support MSAA and FXAA.
Gears of War: Ultimate Edition proved the revolutionary design really does age well, with the now released Xbox One edition still providing the same thrills throughout both its single and multiplayer modes that it did nearly ten years ago. The PC version is just a step up (if you have the required hardware), as well as ushers in the return of the Microsoft mega franchise to a new platform again. If we only had a release date now.
Last Updated: September 14, 2015