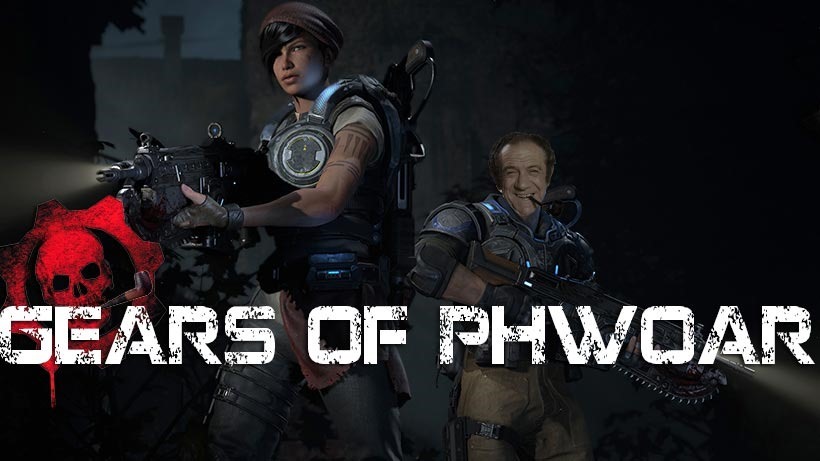 The Xbox One may have fewer graphical horses under the hood than the PlayStation 4, but that hasn't stopped it from having some truly gorgeous games grace the big green machine. Halo 5: Guardians, Sunset Overdrive and Gears of War: Ultimate Edition serve as proof of the kind of visuals that developers have been able to squeeze out of its first-party offerings.
With Gears of War 4 on the way, the line in the graphical sand has been drawn for overly-muscled men who resemble those guys who forget to do leg day at your local gym. There's a benchmark there to cross, one that Gears of War 4 producer Rod Fergusson believes that the latest sequel will sever in half with a well-placed thrust of the ol' lancer chainsaw.
"Delivering [with Ultimate Edition] the first 60fps multiplayer experience in franchise history really taught us a lot about what it means to have a 60fps culture on the team and we're leveraging that experience for Gears of War 4," Fergusson said to Official Xbox Magazine via Nerdleaks.

Like how the original Gears of War was a visual showcase for the Xbox 360, Gears of War 4 will be a graphical showcase for the Xbox One.
Halo 5: Guardians is a great example of some clever engineering, as it used dynamic resolution tech to keep the action flowing at a very smooth 60fps. Thanks to some smart trickery, Halo 5 could keep a silly-smooth frame-rate that the Zohan would be jealous of, at all times while playing around with the resolution of the game at any time. Sacrifice and compromise, leveraged perfectly to deliver a proper frame-rate.
Whether Gears of War 4 can manage this remains to be seen. Although if the Ultimate Edition remake of the first game could deliver horrifically satisfying lancer kills, I'm expecting at least the same from the sequel. Gears of War 4 is out later this year in the US fall, with a beta scheduled prior to that release.
Last Updated: February 22, 2016