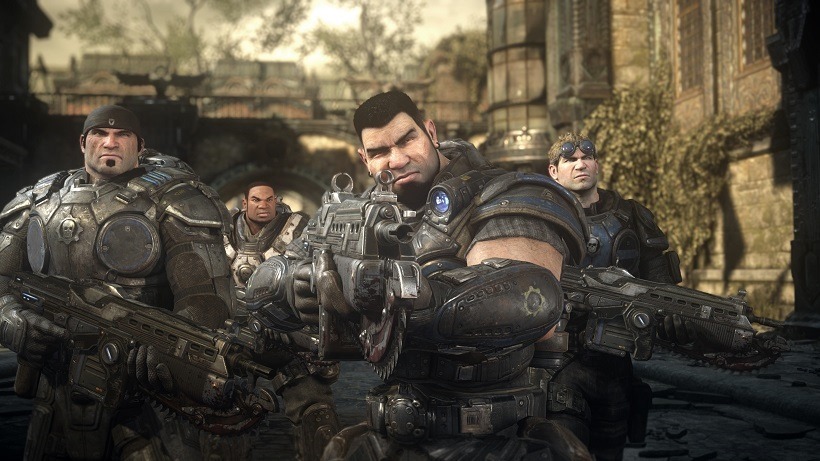 Last year, Gears of War Ultimate Edition was a nostalgic, worthy trip down memory lane to a time when Gears of War was a little more horror and a little less over-the-top action. Back in August I praised the game quite a bit, running through the campaign and all the way up to the excellently preserved multiplayer. It's been a long time coming but Gears of War has finally landed again on PC. And the results…well they're a little more mixed.
Last year I had nothing but good things to say about gears of War on Xbox One – which I can't honestly say is the same for its now recently released PC cohort.
It's a love letter to the most potent parts of a multiplayer mode that still has so many fans smitten, and in a way a fitting view on the Ultimate Edition as a whole. Not without faults, Gears of War makes a resounding debut on Xbox One with truly worked from the ground effort to reproduce the first stunning game, at it's a success when looking at the reduced price. There's little more apart from the campaign and multiplayer, but just like the first game back in 2006, there's little else you really need from an addictive, engrossing shooter like this.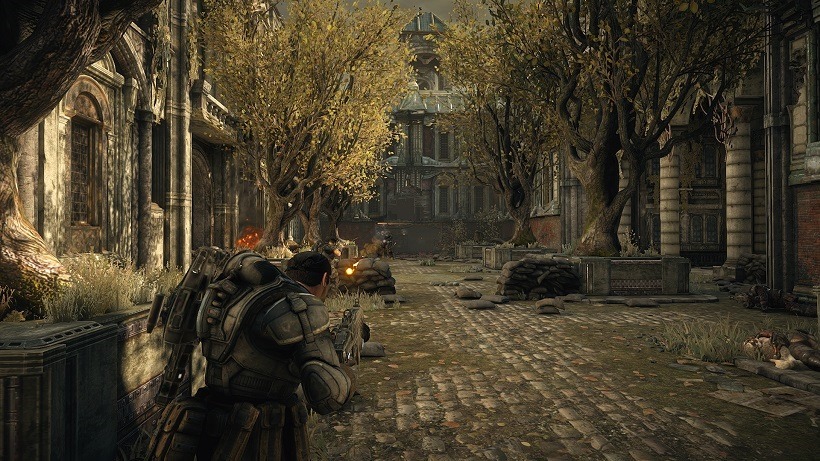 But it has nothing to do with the content. The Ultimate Edition on PC is everything you loved on Xbox One, including fast multiplayer and poignant single-player that will keep you on your seat more than any other title in the franchise. Multiplayer games in particular are fast to connect to and a breeze to stick with for hours, and the inclusion of decent keyboard and mouse support will definitely make those longshot kills a little sweeter.
Gears of War UE is also gorgeous running on hardware that is able to really push it where it matters. Unlike on Xbox One, you're able to play the campaign at a buttery smooth 60FPS this time, with all the bells and whistles that come attached. You've got higher resolution textures, improved lighting, more physics affected effects and a general sheen to it all that really makes it hard to believe you're playing a game that is essentially 9 years. old.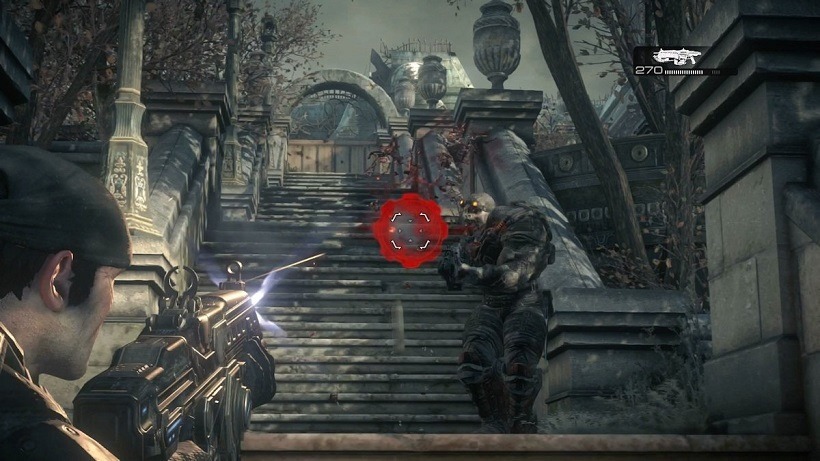 Which makes its shortcoming all the more curious. Gears of War UE is, of course, one of the first big releases making exclusive use of Windows 10's UWP format, and it comes with a few caveats we've already discussed. Aside from the terrible launch performance (which I thankfully missed due to Nvidia pushing out a driver update soon after) to the handicapped performance, Gears of War UE is rather heavily impacted by the way it's distributed.
For starters, the game doesn't run in fullscreen. Ever. The best you have is borderless windowed, which shows up as fullscreen in the settings menu. The difference visually isn't discernable, but any PC gamer will know that borderless windowed doesn't always make full use of the graphics power you're throwing at it – which is no different here. The framerate is also affected because of this, with Gears of War's "unlocked" framerate actually maxing at at 60FPS. That's effectively V-Sync at work there, and there's simply no way to turn it off if you're pushing for higher, smoother framerates.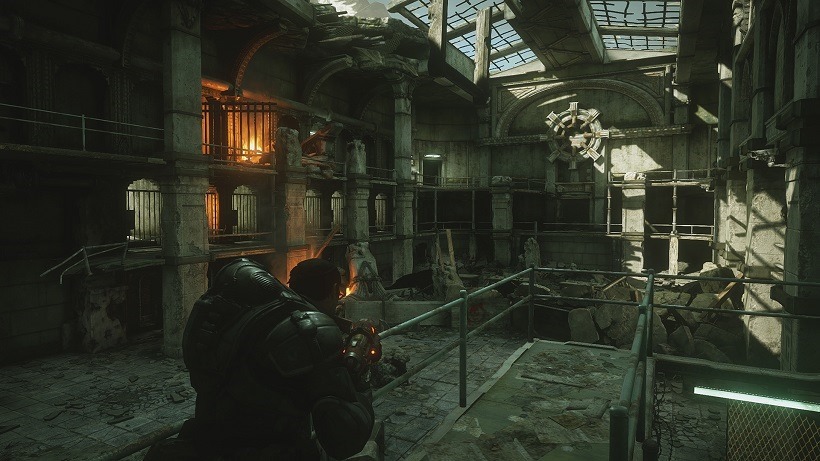 Although that would've come with it's own dilemma too. having used the latest version of Nvidia's Game Ready Drivers, I experienced a relatively smooth experience in the first few hours. Even the game's included benchmark test wasn't really taxing my GTX 970/ Core i7 2600K combination that much – surprising given the amount of dust kicked up over performance. But the more I went in and the crazier on-screen action got, the cracks started to reveal themselves in ugly ways.
Gears of War was prone to some nasty framerate dives in my time with it, sometime plummeting down into the mid thirties in scenes ranging from incredible calm to overwhelmingly busy. The reasoning for them wasn't clear, and the after effect was often long stints of jitter and screen tearing. Turning down some settings (most of which infuriatingly required a game restart) didn't seem to alleviate the issues, leading me to suspect that it was again the fault of the format, rather than the game itself.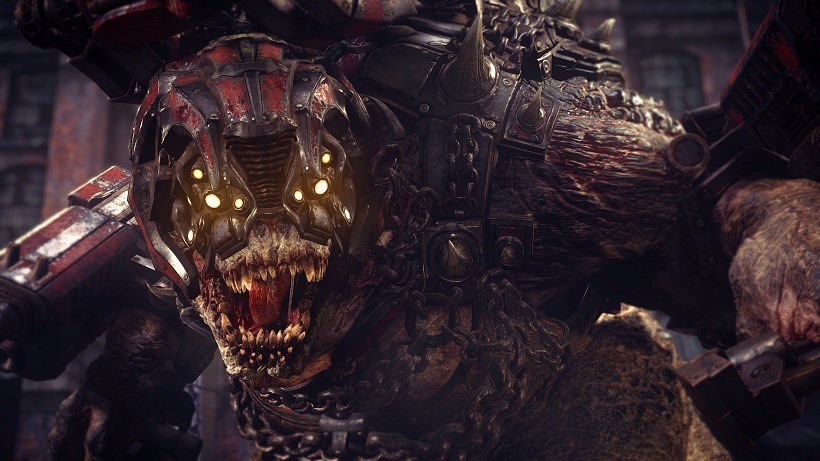 So Gears of War Ultimate Edition isn't at its best on PC. When it's hitting the highs you expect from a quality port of an aging title, it really feels like it. It looks spectacular, it runs great and it reminds you why you fell in love with Gears of War in the first place. But the other side of the coin is the uneven performance, which does a terrible job of instilling any confidence in upcoming Windows Store exclusives. Microsoft have vowed to fix this, but sadly Gears of War Ultimate Edition stands as a glaring casualty right now.
Score 6.9/10
Conclusion:
Last Updated: March 11, 2016
Gears of War: Ultimate Windows 10 Edition

When it's hitting the highs you expect from a PC Port, Gears of War Ultimate Edition is simply the best way to experience Delta Squad's first mission. But its unavoidable lows keep it from being an easy recommendation.

Gears of War: Ultimate Windows 10 Edition was reviewed on PC