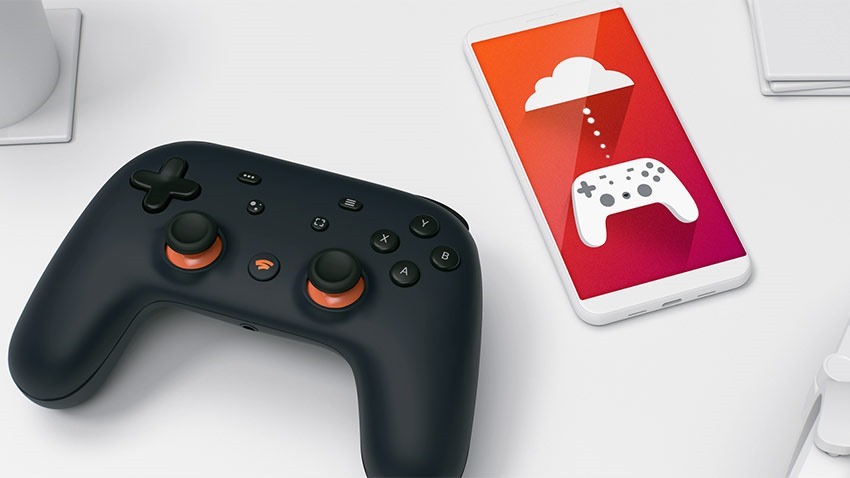 You'd barely know it from the relative lack of hype, but Google's set to launch its gaming system of the future, Stadia, in a week. Of course, it's a bit of a soft launch, because it'll only be available to those who've pre-ordered and are ponying up for the premium tier. Even then, some who've pre-ordered won't get to play at launch as it could take up to two weeks for pre-orders to be fulfilled.
Google's now released the list of games that'll be available for launch, and if I didn't already think that the Google Stadia was set to be little more than a curiosity, I certainly do now. Stadia will launch next week with just 12 games available for purchase.
Here's the list of games that players will be able to buy for use through Stadia's servers:
Assassin's Creed Odyssey
Destiny 2: The Collection (included with Stadia Pro subscription)
Gylt
Just Dance 2020
Kine
Mortal Kombat 11
Red Dead Redemption 2
Rise of the Tomb Raider
Samurai Shodown
Shadow of the Tomb Raider: Definitive Edition
Thumper
Tomb Raider: Definitive Edition
Before the end of the year, there will be an addition fourteen games that'll launch on Stadia:
Attack on Titan 2: Final Battle
Borderlands 3
Darksiders: Genesis
Dragonball Xenoverse 2
Farming Simulator 19
Final Fantasy XV
Football Manager 2020
Ghost Recon: Breakpoint
Grid
Metro Exodus
NBA 2K20
Rage 2
Trials Rising
Wolfenstein: Youngblood
Of the 26 games that'll be playable this year, only Gylt is exclusive to the platform. Admittedly, it does look intriguing, but probably not intriguing enough to become invested in Stadia. Google does have studios set up to deliver more exclusives in the future, but we now very little of what's happening on that front.
Of course, I once again have to remind you that this is all moot in South Africa, as we're not one of the launch territories for Stadia – nor are we even on the roadmap for release. I'm sure somebody armed with a wayward APK will get it working locally, but the experience is likely to be terrible on account of the lack of proximity to servers. Even for those who are close to the servers and have amazing internet, I'm keen to see how well Mortal Kombat 11 and other games that rely on low latency play.
Last Updated: November 12, 2019