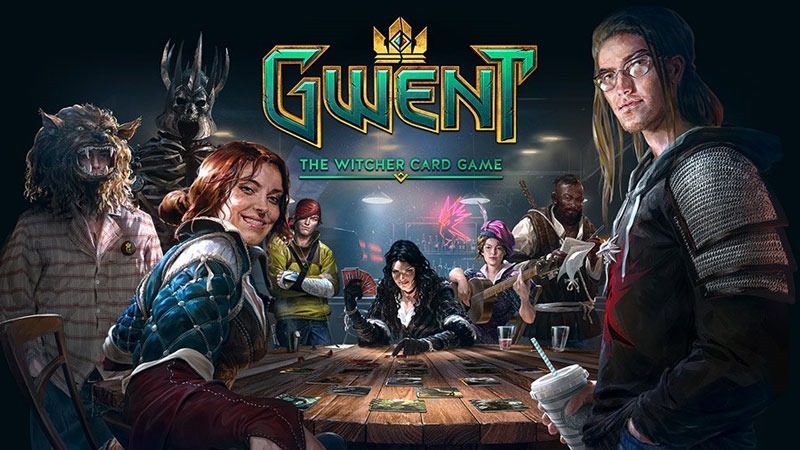 Gwent is coming. Soon, you'll be able to play The Witcher 3's now infamous mini game a standalone experience. Many of my friends got more hooked on the card game within The Witcher 3 than they did the game itself.
I had the very opposite experience. I don't have as much time as I'd like to play games that I'm not reviewing – so for me, Gwent was too much of a distraction from Geralt's adventures, and something I spent the bare minimum of time playing.
Gwent has become unfathomably popular though, so it makes sense that CD Projekt RED would do more Gwent. But it's more than just cashing in on the success of Gwent. It is, according to lead designer Damien Monnier, a very special project for the company.
"It started off as a mini game, could call it, a mini game that two of us made. There was literally no time, we were working super hard on Witcher," he told Alessandro at E3. "We really wanted to make it happen, the studio director said alright, do it. So we had to do it in our spare time – weekends we put a lot of love into it, super proud of it. The game shipped and a few months after we got the board members and people saying, people really really want a game of Gwent. Do you think it would work as a stand alone?"
Gwent is going to be a free-to-play game, which has some wondering if the game will end up being a money pit. With it having a robust single player campaign, the money has to come from somewhere, right? Well yes, the game will be subject to microtransactions, but CD Projekt promises it'll always be fair. No pay-to-win shenanigans here, folks.
"If you don't want to spend a penny, that's fine, we still want you to enjoy the game with that grind. That's very important. Again, we're all, we all play cards pretty much. […] The point is that we all want to see maybe slightly different approaches to free-to-play. So we're trying to look at this. It won't be available in closed Beta because first we want feedback about the game, this is what matters to us. This game, you must have fun with it. Forget about the monetization. First the game is the most important thing. And then we'll bring that and it will be fair. I promise you, and I'm on camera, I promise you that it will be fair. Put the pressure on us to never change."
You can register to take part of that closed beta by signing up at Playgwent.com. The beta starts in September, and feedback from there will shape the game before we see a release. When might that be?
Honestly, we have no idea. We've never done a card game. We've never done an online game. We want to do it well. You know us, we'll take our time. Ready when it's done," says Monnier. "
"But the point for us is that it's a game for the fans, tell us how you feel about it. We need to test it together, we need to work together on this. When we're all happy, we'll move on to the next stage. When we're all happy, we'll move on together. I don't think it's going to take too long per se, I think we're almost there. We've really worked quite hard. But yeah, it's just the way it is. It will be ready when everybody's happy."
Last Updated: June 23, 2016