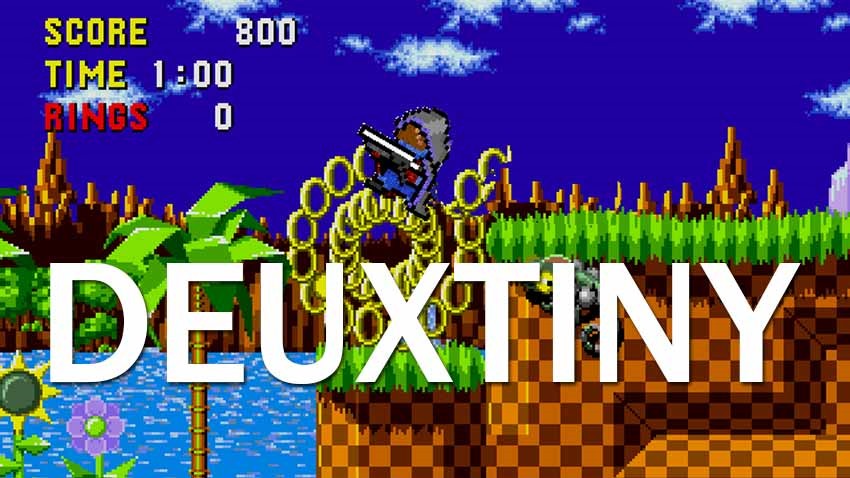 Destiny, it has been a helluva journey. From a trip that began in the wastes of the Cosmodrome, which saw the Vault of Glass conquered and Oryx himself shattered over the rings of Saturn, Destiny certainly did live up to its promises after a few updates and expansions fleshed out an otherwise light-on-content experience.
Like me, you've most likely got a Guardian with hundreds of hours logged on the Bungie servers. Maybe you're a warlock who wields the best 400 Light guns that Glimmer can buy or maybe you're a Hunter (You probably are, Hunters are totes popular) who runs around the Tower in the fashionable Days of Iron armour set. It has taken hour upon hour to get to that point within Destiny; months of grafting and Raids that didn't always fork out the rewards that you were hungry for.
Well it's time to start all over again in Destiny 2.
That's the word that came out of a Bungie post over the weekend, as the developer discussed the end of an era and the start of a new one. And as most players surmised, your current Guardian won't be coming with you for the ride. "Sequels represent the start of a new adventure for every player, with new worlds to explore, new stories to tell, new powers to acquire, new loot to earn, and much more," Bungie said on its website.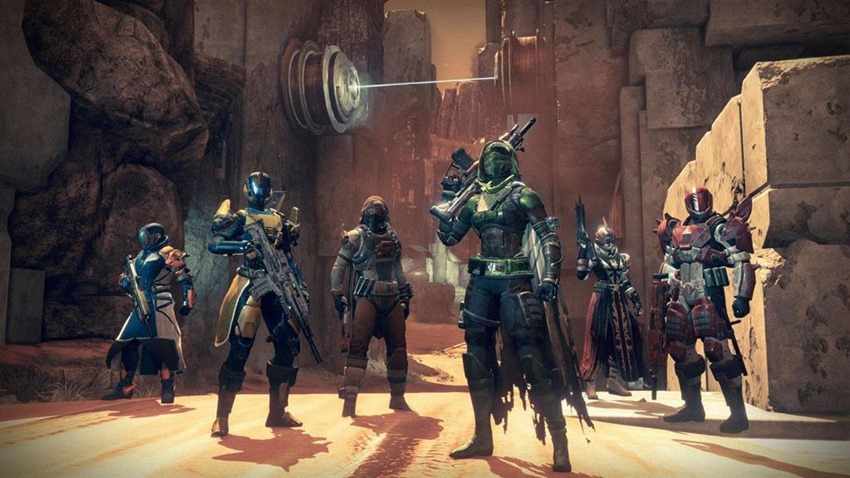 This led us to a decision that would enable us to serve both the game and the player's best interests: Destiny 1 power, possessions, and Eververse-related items and currency will not carry forward. They will, however, remain accessible to you in Destiny 1.
What will remain however, is the actual look of your Guardian. "We know that, just like us, you have grown fond of the Guardians you've created, so we do plan to preserve your character personalization," Bungie explained.
We are going to recognize the dedication and passion you've shown for this world. Specifically, the class, race, gender, face, hair, and marking selections for all characters that have achieved Level 20 and completed the Black Garden story mission will carry forward.
Veteran guardians will also their deeds of note reflected in Destiny 2, as Bungie detailed "honours that reflect your Destiny 1 accomplishments."
We believe this is the best path forward. It allows us to introduce the major advancements and improvements that all of us expect from a sequel, ensuring it will be the best game we can create, unencumbered by the past. We're looking forward to sharing more details with you later this year for how we will honour your legacy in the future.
And I kind of agree. The old adage about the journey being more important than the destination kind of rings true here. There's a certain kind of feeling attached to that time you receive your first Exotic weapon, your first legendary armour or being rewarded with items that reflect the hours of work put into them. You just can't top the emotional investment that Destiny layers upon progression, especially when it happens to be attached to that signature punchy gunplay.
Before the end truly begins however and I start waxing lyrical about Deuxstiny daily, there'll be one final event left to play in Destiny. Called Age of Triumph, Bungie calls this event "a fun and memorable celebration that will bring the first major chapter of our Destiny adventures to a fitting close," that'll be revealed further with livestreams on these dates:
March 8 – Age of Triumph Reveal
March 15 – Age of Triumph Weekly Rituals
March 22 – Age of Triumph Sandbox Update
Destiny 2 is much like reports of my ties to organised crime, allegedly being revealed later this year.
Last Updated: March 6, 2017