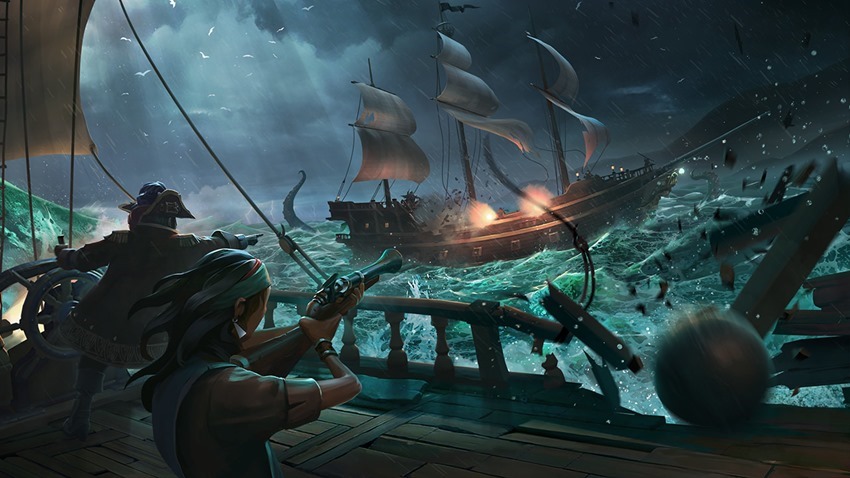 Sea of Thieves is coming in March, and it's a riotously good time for wannabe buccaneers. Rare's sea-faring game puts you (and a group of friends) at the helm of a pirate ship, off to do quests and live a pirate's life on the open seas. It's an inordinate amount of fun – and exactly the sort of game that the Xbox One needs right now.
As with all Xbox One "exclusives" though, it'll be coming to PC too. Not only that, but you'll be able to play the game online with friends who're playing on Xbox. It's something we tested out, and it all just works – including voice chat functionality, which is quite nice, and also necessary to play the game properly.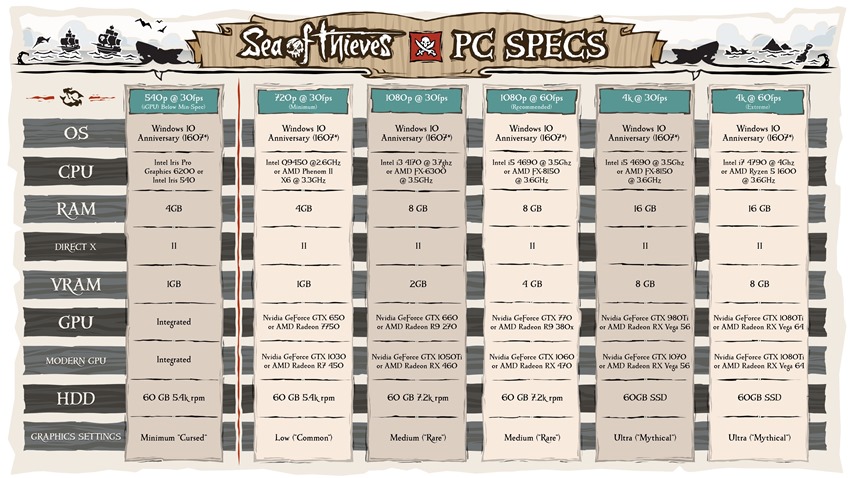 Click to embiggen
Microsoft and Rare have released the minimum and recommended specs for the game fort a wide range of target framerates and resolutions. The absolute minimum requirements will have you running the game at 540p, and they're the sort of specs you'd find in a decent potato, with integrated graphics. This is not at all recommended. Moving to the low – where you can expect to run at 720p/30fps you'll require a GTX 650/Radeon 7750 or better, along with an Intel Q9450 or AMD Phenom II X6 and 4 GB of RAM.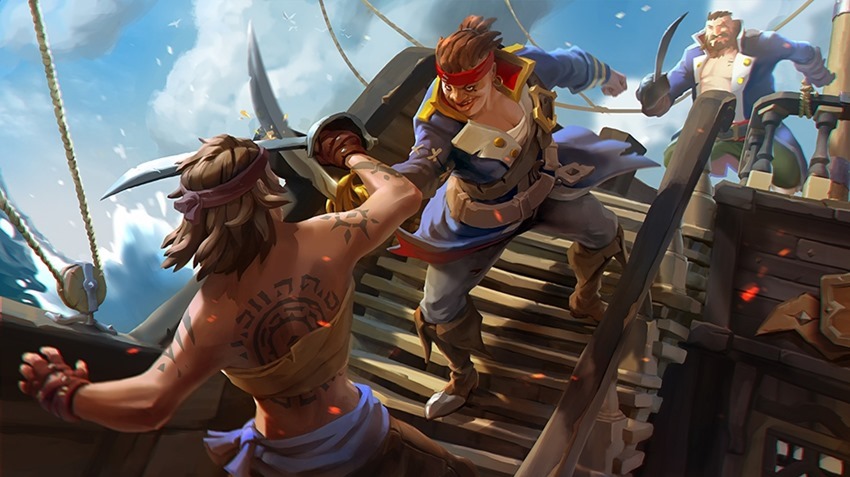 To have the game running the way most people will probably play it, at 1080p at 60fps, you'll need at least 8Gb of RAM, 4Gb of VRAM and – if you're using an older GPU – something along the lines of a GTX 770 or Radeon R9 380X. For Modern cards, you'd want something like an Nvidia GTX 1060 or Radeon RX470. On the extreme end of 4K at 60fps, you'll need a top of the line i7 or Ryzen, along with a GTX 1080Ti or RX Vega 64.
Sea of Thieves is out on March 20. We're very excited for it.
Last Updated: February 14, 2018