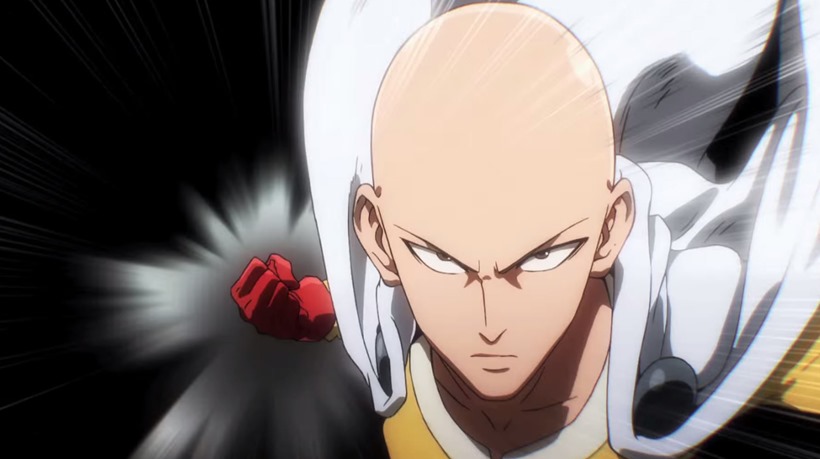 I've mentioned before how much I adore the One-Punch Man manga. It's the logical extreme of every Shonen comic ever made, as it stars a protagonist who has already transcended beyond being a mere mortal pugilist. One-Punch Man is essentially the god of punching.
The very bored god of punching, as his unlimited power means that there is nobody on the planet who is capable of being able to take more than one punch from him. Hence the silly name.
The manga has been a massive hit so far, so naturally it's getting an anime adaptation. Here's your first look at it:
That is some pretty sweet animation. The beauty of One-Punch Man, is that it juxtaposes the sheer lunacy of having godlike power with a mundane life. That's a situation which hopefully frees up room in the budget for the animation to use the standard cheapskate methods of telling a story and then reserving the more expensive footage for the fight scenes.
Hopefully. Because the last thing I want to see is a One-Punch Man series with the animation quality of Fist of the Blue Sky/recent Dragon Ball Super episodes.
Oh, if you're wondering who some of those other characters are in the trailer, they're Hero Association members that include the likes of:
Terrible Tornado
Silverfang
Atomic Samurai
Child Emperor
King
Metal Knight
Zombieman
Drive Knight
Pig God
Superallow Blackluster
Flashy Flash
Tank-Top Master
Metal Bat
Puri-Puri Prisoner
Because Japan. One-Punch Man debuts in Japan on October 6. One punch!
Last Updated: September 7, 2015