Hey, why so serious? C'mon my dude, there's no need to be so glum? Let's put a smile on that face…with some downloadable Mortal Kombat 11 character news! Here's the current setup in Mortal Kombat 11: The base game is solid, ignore Shang Tsung's island and play around with the main roster that has around two dozen faces to choose from.
Or if you're inclined to chip in a little bit extra, there's the Kombat Pack which promises a total of six new faces to play around wit. Two of those additional characters are already available: A Shang Tsung based on the delightfully devilish version played by Cary-Hiroyuki Tagawa in the fantastic cheesefest that is the 1995 Mortal Kombat movie and the more recent release of Nightwolf who has one of the grisliest Fatalities seen so far.
As for the rest of the year? Netherrealm has rolled out a new trailer to showcase when a certain pawn of hell, clown prince of crime and a silver-haired queen will be ready to enter the fray. Sorry guys, no Ash from Evil Dead. Which is totes un-groovy:
Terminator: October 8, 2019
Sindel: November 26, 2019
Joker: January 28, 2020
Spawn: March 17, 2020
As for character details? Netherrealm aren't saying too much yet about a character that features the uncanny likeness of Arnie, but the PR did drop these brief tidbits of information on the former Governator and Batman's arch-nemesis: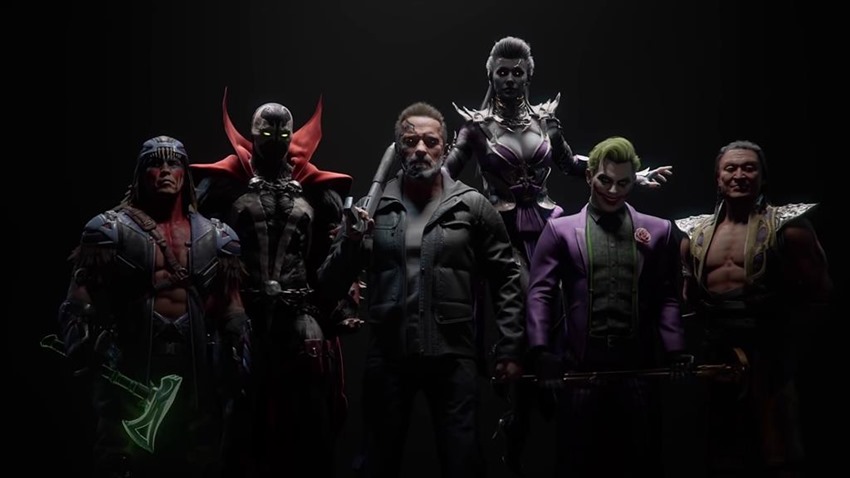 The Terminator T-800 from "Terminator: Dark Fate" is a cyborg assassin, sent back in time from a post-apocalyptic future. He is nearly indestructible and possesses superior technology, fighting skills and artificial intelligence capabilities making him the ultimate killing machine. The Terminator T-800 in Mortal Kombat 11 will feature the likeness of actor Arnold Schwarzenegger.

DC's The Joker is one of the greatest Super-Villains of all time and a popular culture icon. Ruthless, incredibly dangerous and reveling in creating chaos, The Joker brings a deadly and unpredictable combat style to Mortal Kombat 11.
Mortal Kombat 11 will be the third game that features some form of Terminator DLC this year alone, the other two being Gears 5 and Ghost Recon: Breakpoint. At this point, I'm expecting Hitman 2 to have a new Elusive Target mission where you have to assassinate John Connor. Wait a minute, that would be awesome. IO INTERACTIVE, HEED MY IDEAS!
I'm still curious as to why Ash has been omitted from the list. The original teaser for the Kombat Pack ended with the unmistakeable purr of a chainsaw, while some data-mining on the Nintendo Switch version of Mortal Kombat 11 correctly identified the existence of Spawn, Sindel and Nightwolf long before they were officially confirmed.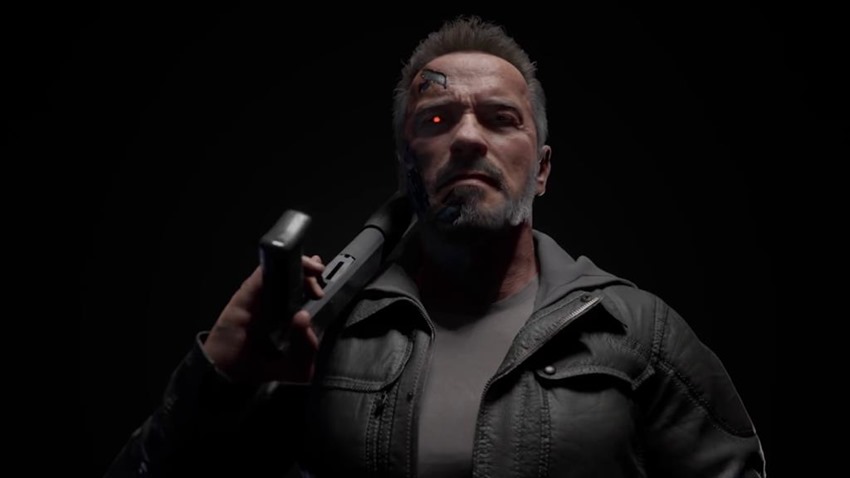 Ash was also listed, but he's nowhere to be seen in this initial release of characters. I'd bet my boomstick on him making his way into a second Kombat Pack which will stretch through to 2020 though. Mortal Kombat 11 is out right now, and in a year that has seen some amazing new entries in the fighting game genre, it may just be the top contender for the best of the bunch.
Last Updated: August 22, 2019